The NFL Player Turned Serial Killer From Oregon
YouTube/Oxygen - Google Maps - Canva
We watch shows dealing with serial killers like Jeffrey Dahmer for entertainment more and more lately. "Murder Porn" is what my wife has jokingly called it. Then we find the killers that hit a little closer to home, like The Smiley Face Killer who spent some time in Selah, Washington. In my exploration on the darker side of human nature and all things serial killers, I ran across one from Oregon, who not only was a serial killer, but also played in the NFL. Talk about a double threat.

Randall Woodfield, better known as the I-5 Killer, is a native from Salem, Oregon who was born on December 25th, 1950. Now the Pacific Northwest is well known to have quite the number of serial killers, but what makes Woodfield stand out, is how many people he is believed to have killed (suspected to be involved in 44 murders according to Wikipedia) as well as his stint spent with the NFL.
The Crimes of Randall Woodfield
As stated on Woodfield's Wikipedia page, he started getting into trouble with the law in his high school years with his first arrest for indecent exposure. It escalated from there with vandalism, burglary, assault, sexual assault, rape and eventually his first murder in October, 1980 as stated on Wikipedia.org.
Randall Woodfield and Football
Before starting his path to becoming the I-5 Killer, in college, he played football as wide receiver for the Portland State Vikings. He was eventually drafted for the same position by the Green Bay Packers in 1974, reads his Wiki. He signed a contract with the Packers in '74, but was cut during training camp.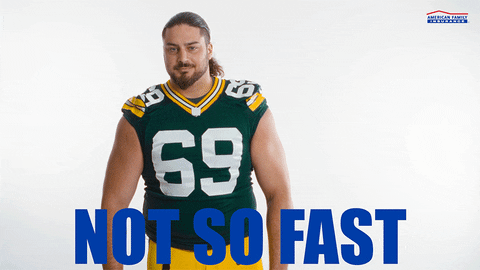 Giphy.com
Woodfield Serving Time
Woodfield was caught and charged with Murder, Attempted murder, Second-degree robber, sodomy, & sexual assault in 1981. When all was said in done, he was sentenced to life in prison with an additional 165 years. Although he was only convicted for 1 murder, he has been linked to 18 and suspected in as many as 44 different victims according to Wikipedia. He is serving his sentence at the Oregon State Penitentiary.
Check out the video below for more info on The I-5 Killer.
The 12 Deadliest Serial Killers in Washington State's Bloody History
Every state is known for something. Florida has swamps and beautiful weather, Iowa has wrestling and corn, New York has Manhattan and Brooklyn-style pizza, Maryland has crabcakes. Washington has apples, wine, IPAs, and serial killers. This article is not meant to glorify these evil people in any way, just shed some light on a bizarre Washington truth. From Bundy to the Green River Killer, these are twelve of the deadliest killers in Washington state history.