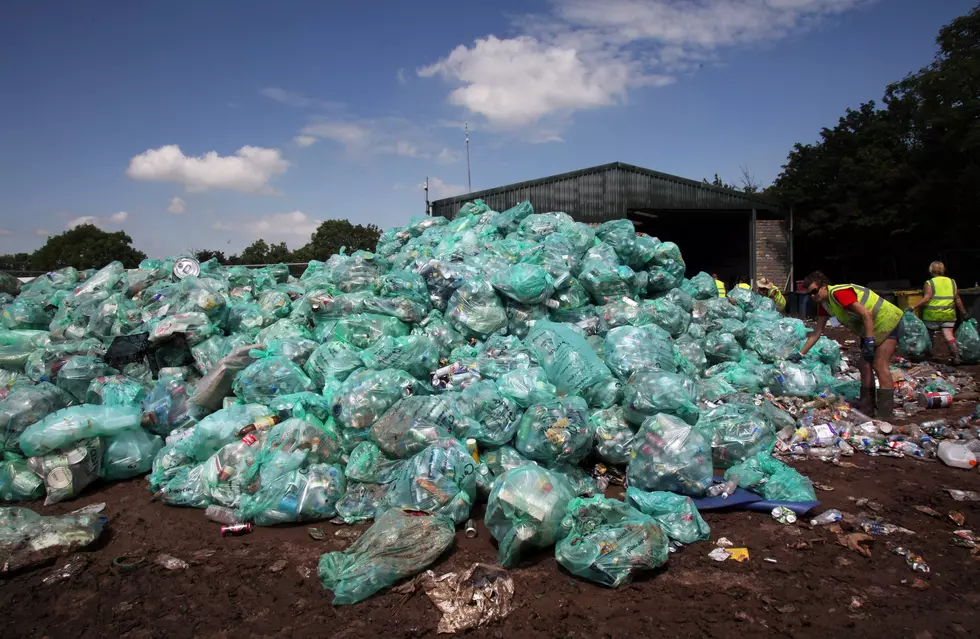 Ag News: Food Waste in the U.S.
Getty Images
**Food loss and waste in the U.S. is a huge issue. In fact, according to Agri-Pulse, food waste is the single largest category of material sent to municipal landfills.
To deal with the issue, the USDA, the EPA, and the FDA, recently announced the signing of a joint formal agreement under the Winning on Reducing Food Waste initiative.
The initiative is aimed at improving coordination and communication across federal agencies to better educate Americans on the importance of reducing food waste.
**China's soybean imports from Brazil nearly doubled in October year over year as buyers scooped up shipments amid trade tensions with the United States.
Agriculture.com reports, China typically buys most of its soybeans from the U.S. in the fourth quarter, after the U.S. harvest and as Brazilian crops are still maturing.
Chinese importers are avoiding U.S. soybeans following the 25 percent tariff Beijing imposed on U.S. beans in response to U.S. tariffs on Chinese goods.
**China's foreign ministry is blaming the U.S. for ruining the quote "harmonious atmosphere" at a meeting of world leaders in Papua New Guinea, highlighting the divisions between the two nations.
For the first time in 29 years, leaders at the Asia-Pacific Economic Cooperation meeting failed to agree on a joint statement.
According to agweb.com, Vice President Mike Pence and China's President Xi Jinping traded barbs in speeches.
Meanwhile, President Trump believes a deal can be reached.