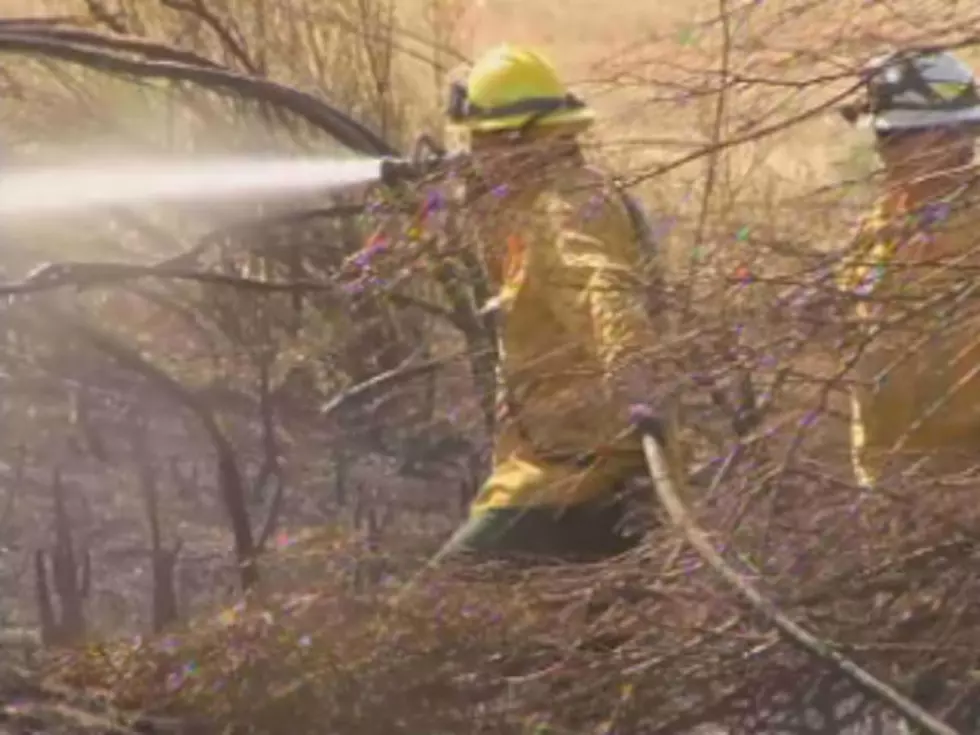 More Wildfires in Yakima and Kittitas Counties
Nearly a thousand boots are on the ground fighting fires scattered across Yakima and Kittitas Counties. At this time, the largest one is only 10 percent contained. Poor air quality and heavy smoke is making life in Ellensburg a challenge.
It's hard to see, hard to breathe, and even harder knowing = the smoke around Theresa Lenger's home may linger a while.
"It's like Taylor Bridge again," said Theresa. "You can see specks of ash falling right now on my car."
The debris has traveled a long way. Crews tell us about 90 fires burn between the Chelan/Kittitas County border and Rimrock Lake along Highway 12. That large distance is the problem.
"With one large fire, we can segment and it's easier to manage," said Operation Section Chief, Scott Sorenson.
But when the largest two fires are this far apart, it takes more crews and more resources.
"We are taking care of (the fires) as we go to make sure we don't get it behind us and closer to town," said Sorenson.
But firefighters can't contain the smoke. From lookout point, you can barely see the city It's a thick blanket of smoke wrapped around Ellensburg.
"You walk outside, take a deep breathe and start sniffling and coughing," said Theresa.
Theresa is not alone. People with lung disease like asthma, children, older adults and people who are active outdoors should limit outdoor exertion.
"It feels like I've started smoking again," said Theresa. "It hurts so bad to take a deep breathe"
But what's worse? With every inhale, comes the next moment of worry.
"As long as they're still burning, we're all going to be on edge," said Theresa.
People living in parts of Lion Rock and Table Mountain Area have been evacuated. A red Cross shelter was set up in Cle Elum at the Upper County Senior Center.
There are some single-lane closures along Highway 12 near Rimrock. You can expect delays there.
-12 fires are contained
- 9 staffed
- 35 no longer staffed but being monitored
- 20 still need verification
- 8 are not staffed.
Fire suppression activities are being prioritized based on risk to life, property and resources.