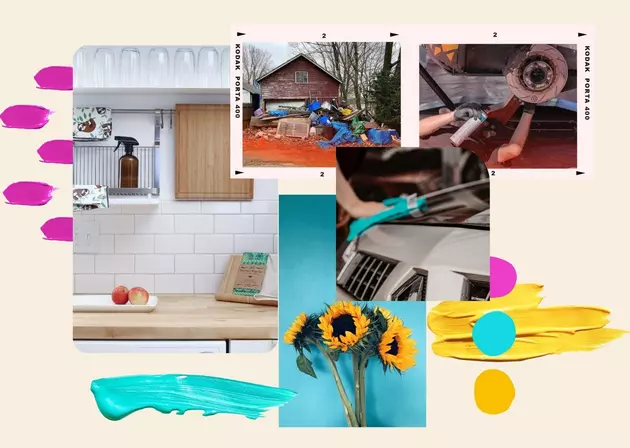 Top 4 Mobile Businesses in Yakima That Are Coming in Handy
Unsplash/Canva
One of the silver linings I've found coming out through the other side of the pandemic quarantine is that it has helped me lean on others for help. I am so used to trying to do everything for myself and by myself and it has almost literally worn me to the bones. I have discovered the joy of calling upon mobile businesses to do take care of the errands that I don't really have time for. Sure, it might cost a little (or in some cases a lot) more than I'm used to spending for such services, but when I compare the alternative, I'm spending several hours of my quality time sitting around waiting inside somebody's shop or retail location to get things done.
Ain't nobody got time for that! Let them come to ME (and you)!

MOBILE BRAKES SERVICE:
Paul's Mobile Brake Service - (509) 575-0017
I hope your brakes aren't squeaking because that is never a good sign. I also hope you don't have the kind of brakes that give you a heart attack when it rains. I was driving in Seattle not too long ago and it (of course) was raining and I got stuck in some awful traffic. I had to hit my brakes because the people on the Westside do not know how to drive and that's when I found out the hard way that my brakes were shot. I almost slid into the back of the car in front of me, that's how bad my brakes are. Fortunately, there's a dude in Yakima who will show up to wherever your car is and put some new brakes on for ya! Paul said it will cost me around $400 to put front and rear brakes on my car. Is that a good deal? I sure hope so. I think the convenience of it alone is worth the exorbitant price for me.
MOBILE AUTO DETAILING:
MudHog Mobile Auto Detailing - (509) 728-5560
The inside of my car is repulsive after several years of kid crumbs and spills in the back seat, coffee spills, mud, and gravel that found its way to my front seat floorboards, and the numerous spills of god-knows-what in my console. The cloth seats look beyond help, too, but Bill a.k.a. Javier says he can fix 'em up and make my seats look new-ish again. He charges $129 for a mid-size sedan car and all he needs is access to an electrical outlet and he'll send out a team to steam clean your car on the inside (and outside, too, for extra fees).
MOBILE JUNK REMOVAL:
Junk Bros. 509 - 509-314-8132
The Junk Brothers got it going on! Not only are they past recipient winners of the Enterprise Challenge business competition, which is like the TV show "Shark Tank" meets Yakima Valley Development Association. They will come to your place and haul away your commercial junk or home junk. I am having them come to my place to get rid of old dressers and tables that have been cluttering up my apartment for the past decade. That mess needs to go, so the Junk Bros. are stopping by my place this weekend to assess the "damage" and tell me how much it will cost for them to haul away my crap. Prices start around $140 for 1/4 a load, which is what I'm hoping I end up with. I'm running out of money over here with all these mobile services!
MOBILE PROFESSIONAL HOME ORGANIZER AND PET CARE:
The Crabb that Can - (509) 759-0021
I have used the mobile services of professional organizer Ashley Crabb before. During COVID I was having a near mental breakdown dealing with the clutter in my kitchen, closets, and my child's bedroom. Ashley came over and reworked my pantry, helped me order an organizing shelving unit, and she also helped me clear the clutter in my bedroom and hallway closets. Surprisingly, I am still organized in those areas, although my kitchen has become a bit re-cluttered. The Crabb that Can charges $25 by the hour and is affordable for single parents on a limited budget like me. In addition to home organizing, she can help you with pet care and she can also run some personal errands for you. That last part I wasn't aware of. Now that I know she does "Lighthouse cleaning, laundry, inventory lists and shopping, meal planning and prepping, household and personal errands, plants care", I'm going to probably hire her to help me with my laundry because that is my personal hell at the moment!
Other Local Small Businesses to Support Even Though They Are Not 'Mobile'