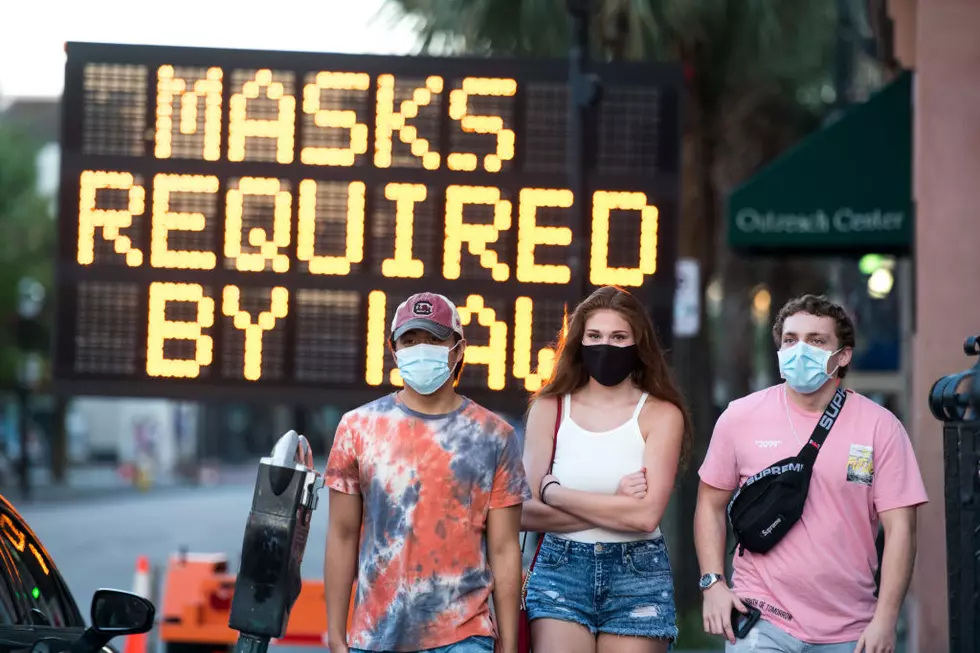 Mask Giveaway for Yakima Businesses Thursday and Friday
Getty Images
Masking and social distancing continue now that the state is in Phase 3 of the state's reopening plan. Everywhere you go people are wearing masks. For businesses it's a state requirement to stay open. That means it's an extra expense on top of all the other expenses to keep the doors open. Many local organizations have stepped up to help businesses by holding mask giveaways.
Another mask giveaway is planned for Thursday and Friday, March 25 and 26. The Yakima County Development Association is holding a mask giveaway for small businesses needing personal protective equipment. The event is set for 9:00 a.m. to 1:00 p.m. at 10 North 9th Street, Yakima. YCDA Executive Director Jon Smith says "Yakima County has moved into phase three of the Healthy Washington reopening plan. As more businesses are continuing to open or expand their services, we'd like to offer them free personal protective equipment so that they can operate safely,"
A press release says "owners that need masks to protect themselves, their employees, and customer can pick up cloth masks and disposable masks via curbside pickup on the south side of the building.  Businesses wanting more information on phase three guidelines, can visit https://yvopenandsafe.com/This event is in partnership with Central Washington Hispanic Chamber of Commerce, Greater Yakima Chamber of Commerce, Downtown Association of Yakima, and Yakima Valley Tourism."
Many organizations are doing all they can to keep businesses in business in Yakima. The Downtown Association of Yakima is holding an event in downtown this spring.
The Downtown Association of Yakima is holding what's being called "Spring into Downtown." Association officials say the Small Business Saturday events that have happened in the fall have been so successful they've decided to hold a similar event on May 15. How long has it been since you've been shopping in Downtown Yakima? Officials say they want to see downtown buzzing with people and excitement this spring.
So how do you participate? The event will be held on Saturday, May 15 from 10:00 a.m. to 4:00 p.m. You'll be able to pickup a passport at one of three check-in locations downtown. You'll then take that passport and start your shopping or dining in downtown Yakima.