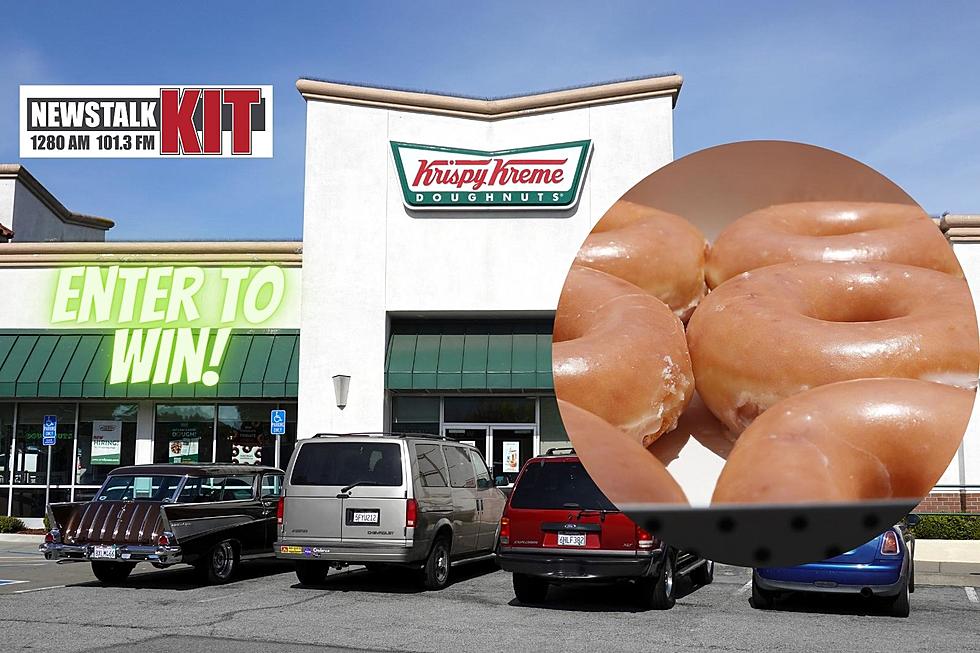 Mid-Week Doughnut Break Win 3 Dozen Glazed Krispy Kreme in Yakima
Getty Images, Canva
Sometimes in the middle of your work week, you need a boost to energy and morale in the office.
We have the perfect solution for you - and you could become a star with your co-workers!
KIT - Krispy Kreme Mid-Week Doughnut Break
Newstalk 1280 & 101.3 KIT has teamed up with your local Krispy Kreme Doughnuts to give you a chance to win 3-dozen of their scrumptious Original Krispy Kreme Glazed Doughnuts.
Just think how you'll be received by your friends at work when you arrive with 35 delicious Kristy Kreme Doughnuts! Yes, I said 35, because, be honest, you'll probably have one in the car on your way to the office.
How to Enter to Win Krispy Kreme Doughnuts on KIT
Simply fill out the entry form below, and we might just be calling you to let you know you've won 3-dozen Original Glazed Doughnuts to share with co-workers, family, friends, whomever.
We'll draw for winners every other Wednesday beginning Wednesday, April 12th, and continuing on April 26th, May 10th, May 24th, June 7th, June 21st, and July 5th. Mark your calendars now. Once you've entered, you're entered for each drawing. Tell your co-workers to enter too and increase your chances of having a doughnut break at work.
Got a news tip? Email us here.
MOST POPULAR STORIES:
LOOK: Baby names that are illegal around the world
Stacker
scoured hundreds of baby name databases and news releases to curate a list of baby names that are illegal somewhere in the world, along with explanations for why they're banned.