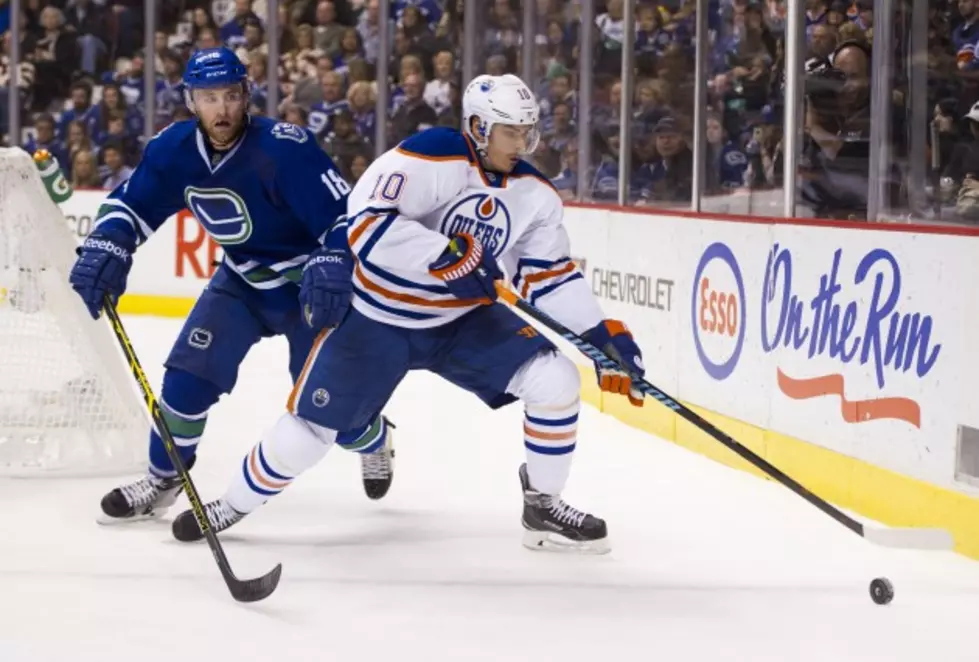 Korpikoski Lifts Oilers Past Canucks in OT
VANCOUVER, BC - APRIL 11: Ryan Stanton #18 of the Vancouver Canucks battles with Nail Yakupov #10 of the Edmonton Oilers for the puck in NHL action on April, 11, 2015 at Rogers Arena in Vancouver, British Columbia, Canada. (Photo by Rich Lam/Getty Images)
VANCOUVER, British Columbia (AP) — Lauri Korpikoski scored on a breakaway at 1:46 of overtime to lift the Edmonton Oilers to a 2-1 victory over the Vancouver Canucks on Sunday night.
Nail Yakupov scored in regulation and Anders Nilsson stopped 33 shots to help Edmonton win for the second straight night after starting the season 0-4-0.
Matt Bartkowski scored in regulation for Vancouver and Ryan Miller finished with 22 saves.
The Canucks had won eight of the previous 10 against the Oilers, including all five meetings last season.