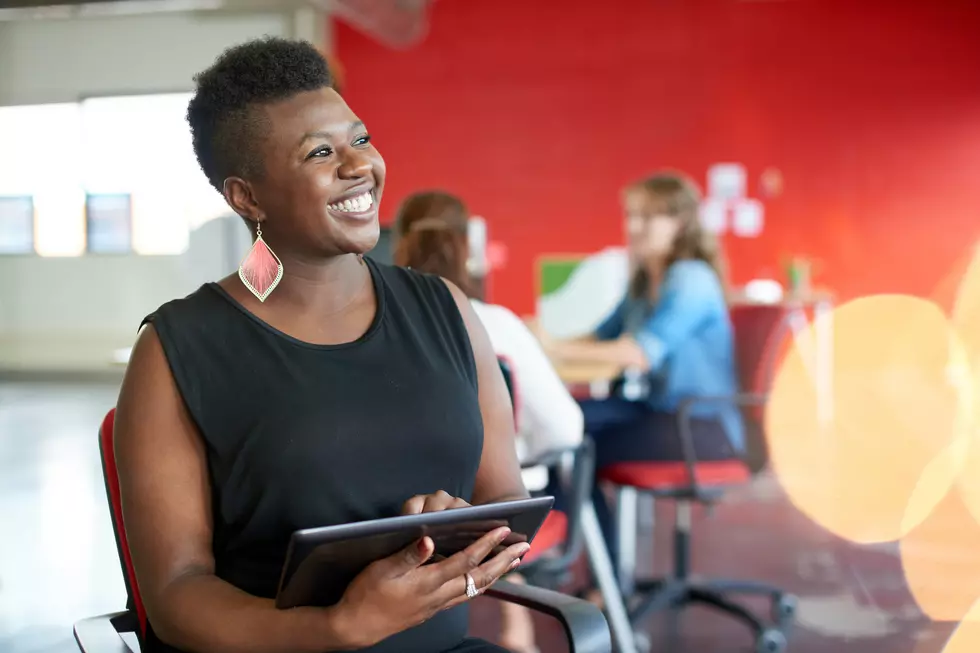 Job Search for the Week of June 15th, 2020 and a Few Tips
Getty Images/iStockphoto
If you are searching for a job in the Yakima area below you'll find a handful of available options. If you know of a position that's open please message us and we will add it to the list.
Enter your number to get our free mobile app
The Yakima Post Office is hiring a few different positions. It states that entry-level positions will include paid training for those that qualify.

Remote Customer Service
Customer Experience QA
On-Location Sales Clerk
Retail Sales Associate

Brooksdale Senior Living is searching for a full-time receptionist
The night crew at Safeway wants you to join the team and the pay is pretty sweet
Yakima Weed Co is in need of an inventory specialist
The Safeway on Nob Hill is searching for a Store Director and if you refer a friend YOU could get paid (CLICK HERE)
Yakima County Public Services, County Road Department is looking to fill some on-call and temporary positions if you have the need for extra cash and just want to work a flexible schedule
Just graduated high school? PeopleReady YAKIMA offers flexibility to choose hours that fit your schedule, free Trade Skills Training-learn online at your pace! Same Day Pay Available-work. Jobstack app Referral Bonuses. You can visit them in person...9 N 6th Ave Yakima, Wa. If you have questions, contact them (509)-577-0505 *Must be at least 18 years old
Currently open and hiring during the COVID-19 Pandemic, Malone Workforce Solutions is now hiring for Thermoforming Packaging Specialists in Yakima Washington for Sonoco Products on all 3 shifts!. Please apply at Malonesolutions.com, call Nick at 509-480-1300 with any questions/concerns

1st: 6:45 AM-3 PM Pay Rate: $14.26
2nd: 2:45PM-11PM Pay Rate: $14.76
3rd: 10:45PM-7AM Pay Rate: $15.01
It's been a few years since I put together my cover letter and honestly it was just a refreshed version of the one I did ten years ago when I started with radio. So dust off what you've got OR let's start fresh.
Should you use a cover letter?
Your cover letter should pop, it's your introduction to your potential boss and it shows you came to play. On the top list out your basic info (name, address, and best ways to reach you), and then it's you speaking directly to the person who is hiring you about the position you are applying for including why you would be an excellent fit for the position. Don't get long-winded. Make it short, and sweet. You can google free examples to get the juices flowing. Each cover letter should match the jobs so a generic one isn't going to cut it. There are a lot of people searching for jobs and these are the things that help you stand out from the crowd. It shows that you not only care but you took the time to acknowledge who you are speaking to.
Your resume will be the second page AND should be just that, one page. You can list your most recent positions with examples of skills you learned in said positions that benefit the position you are applying for. You don't need to include references but add that references are available upon request. It gives you time to figure out who they are and if they aren't needed then there were no worries, to begin with.
If you don't have access to a printer I normally would say hit up the library but because of Covid-19 that's currently not an option. So my second thought would be reaching out to WorkSource to see if one they can assist you with tightening up your resume and hopefully can also print it out :)
Lastly, think about what you are wearing and how you are acting when you drop your cover letter and resume off. You don't know how much influence the person taking your resume at the front has so if you start off acting too cool or give an attitude your resume might make it as far as the trash bin. Just saying :)
Good luck and happy job hunting!
How long it takes to binge 'The Office,' 'Game of Thrones,' and 50 other famous TV shows