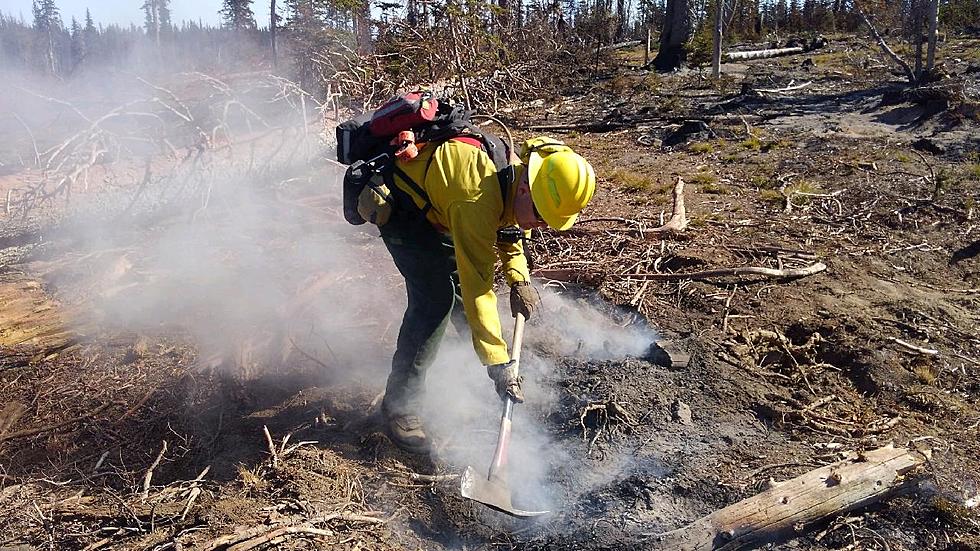 It's Almost Time To Declare Victory in The Schneider Springs Blaze
Schneider Springs Fire Facebook page
Another day in the fight against the Schneider Springs Fire as firefighters start to gain full control of the blaze that's burned for months.
NO GROWTH IN THE FIRE FROM TUESDAY TO WEDNESDAY
Officials with the Okanogan-Wenatchee National Forest say the fire didn't grow overnight and remains at 107,118 acres. However firefighters were able to gain more control. The fire was 49% contained on Tuesday. Today the fire is at 55% containment with more containment expected Today.
RESOURCES ARE DWINDLING ON THE FIRE LINES
As the days progress firefighters and equipment is being moved off the fire lines. At the height of the fire more than 700 firefighters and resources were dedicated to the fire. Today more than 300 people and resources remain on the fire lines of the Schneider Springs Fire.
Wednesday the number is at 393 resources including Crews (9); Engines (22); Dozers (1); Air Resources (2); Other Heavy Equipment (14).
The helicopters dumping water on the fire are based at the Yakima Airport and fly to and from the airport during the day for refueling.
Officials with the Okanogan-Wenatchee National Forest say;
"Cool temperatures and high humidity are forecast across the fire again today. Crews will continue to take advantage of the resulting calmer fire behavior to engage in repair, patrol, monitor, mop-up, containment line construction and backhauling of equipment. Thanks to fire crews' on-going hard work, many of the incident objectives are well on the way to being met and fire managers are preparing to transfer command of the fire to a Type 3 incident management team on Thursday evening."
Closures: Closures on the Okanogan-Wenatchee National Forest lands remain in effect. More information can be found at: https://inciweb.nwcg.gov/incident/closures/7775/. Washington Dept. of Natural Resources (WADNR) lands continue to have restrictions on campfires. As of September 16, WADNR managed lands outside the fire area are open. For more information: https://tinyurl.com/WADNR-lands-reopen.
Firefighters are hoping for full containment by October 1 but the fight continues until that date.
KEEP READING: 10 classic board games that will take you way back
LOOK: See Photos of the Year From the International Photography Awards