Is Boring, Oregon More Astounding or More Boring?
Google Maps / Canv
There is a town in Oregon called "Boring". You might have heard of it. If you have not, then you might be asking yourself, is the town like its namesake? It all depends on who you ask. I've often found that people who are easily bored, are boring people. That being said, there is such a thing as entertainment venues and hang-outs and all sorts of different activities for people, of any age, to do. Does Boring, Oregon have them?
I stumbled upon an article once upon a time that was something along the lines of (and I'm paraphrasing) "10 Things to do in Boring, Oregon". First off, that's sad if you can only think of 10 things. To the 2nd point, I remember reading the list, and thinking, wow, you have to leave Boring to go do these things on the list. Like visit Mt. Hood or the Clackamas River.
What I Found To Do In Boring, Oregon
A quick look on Google, I found a couple of fun things to do in Boring, Oregon. There's a Bigfoot Museum and the Mountain View Golf Course.  That is about it. I thought to myself, that that COULDN'T BE IT. So I called my cousins who live in Boring, Oregon.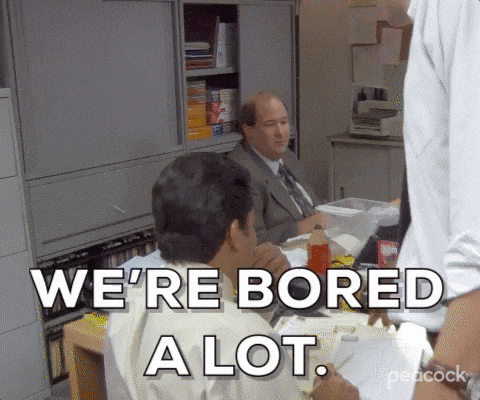 Giphy.com
From where my cousins live in Boring, according to my cousin Heather, there is a movie theatre about 6 miles away… in another town, Sandy, Oregon. The closest shopping mall is about 30 minutes away, other than that, it's kind of boring in Boring. My other cousin Sam went into a little more details about what Boring offers:
"We have 3 restaurants, 4 convenience stores, 4 bars, and a bunch of coffee shops." – Sam T.

 
So, unless you like to golf, drink, or reminisce with Sasquatch, Boring might be too boring for you. On the other side of the Boring coin, it is a very beautiful town. The landscape is lush and colorful and the weather isn't much different from here in Yakima. The 30 square miles (according to Wikipedia) in Clackamas County is hilly and peaceful. As far as the community itself, from the few visits I've had, they are friendly, helpful and have an amazing sense of humor. So much so, that the town has embraced its namesake making some of the shops and road signs humorous. The town is also an unofficial sister city with Dull, Scotland and Bland, New South Wales in Australia. You don't get noticed and asked to be linked-up with other cities across the world, based on name alone.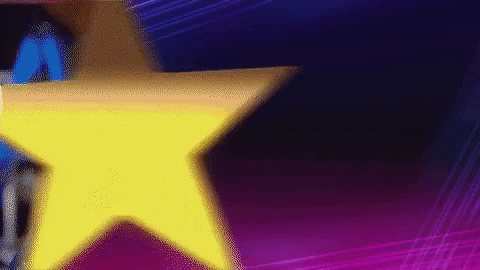 Giphy.com
What do you think? Have you been there? Have you LIVED there? Tap the APP and send us a message and let us know!
25 True Crime Locations: What Do They Look Like Today?
Below, find out where 25 of the most infamous crimes in history took place — and what the locations are used for today. (If they've been left standing.)
A Local's Guide to the Top 5 Best Ski Resorts in Oregon
There are plenty of great ski resorts in Oregon but here are five that really stand out and are worth checking out.
Bailing on Washington State? Here's 10 States That'll Give You Free Land
10 States will give you free land, here they are...
LOOK: Here are the best small towns to live in across America