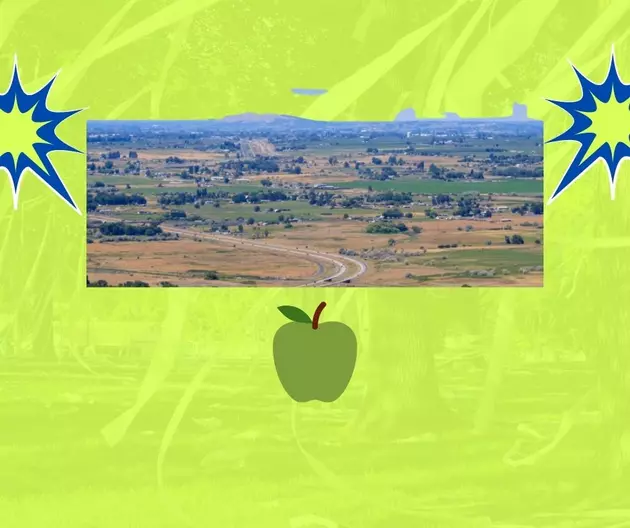 How Well Do You Know These Amazing Yakima Valley Trivia Facts?
Getty Images/Canva
How Well Do You Know These Yakima Trivia Facts?
Shout out to the Greater Yakima Chamber of Commerce for producing a pamphlet years ago that contains a bunch of Yakima Valley trivia facts! I discovered the pamphlet in one of the empty offices here at the radio station. I was just minding my own business being nosy, rifling through some papers on an abandoned desk and that's when I noticed it peeking out from underneath a file folder.
The pamphlet contains trivia about Yakima Valley sports stars, business leaders, a beauty queen, a best-selling writer, important contributions to history, and a mention of a few of our world record breakers. I'll list a few of the Yakima Valley trivia facts here.
See how many of these trivia facts you already knew! Marvel at these cool facts!
1.
Daredevil Evil Knievel Is from Yakima
I grew up hearing about Evil Knievel, all the way in my Tennessee hometown. I heard that this guy was a daredevil on a motorcycle and he would jump over a bunch of stuff to see how far he could go without crashing. What I didn't know is that he used to hang out at the Yakima Speedway (RIP) and everybody knew is as "Bob". His last daredevil stunt was jumping over 13 cars at the Yakima Speedway! That was in 1972.
2.
Brave Yakama Nation Warriors Rode in the Battle of Little Big Horn for Custer's Last Stand
You might recall learning about the Battle of Little Big Horn and Custer's Last Stand in your primary school history classes. Alec McCoy was one of the infinitely brave warriors from the Yakama Nation who fought to protect Native American homeland in Montana against the United States Army. Some estimates say about 3,000 peoples joined to help Crazy Horse and Sitting Bull defeat General Custer and his soldiers (about 600 of them) in Montana.
3.
Yakima Valley Is a Hotbed of NFL Superstars
You might not know that Yakima has produced 9 (Now 10) of NFL's superstars.
Taylor Stubblefield
Cooper Kupp
Craig Kupp
Jake Kupp
Brian Habib
Dan Doornik
Cary Conklin
Glenn Bonner
Kurt Schulz
Fred Anderson
4.
Two World Champions Used to Reside in Yakima
Have you heard that there is a world championship for whistling? Well, Nancy Foran, a Yakima resident, was one a long time ago!
The other record-breaking former Yakimanian-ite is hair stylist Randy Johnson, who styled and cut hair for a crap-ton of hours over a 14-day period and got his name into the Guiness Book of World Records!
5.
Yakima Once Took in Refugees from Two Countries
The Chamber's pamphlet mentioned that Yakima accepted refugees from Vietnam and Cuba during the 1960s and 70s. I am not aware of a large Cuban or Vietnamese population in Yakima in our present time so those familes must have moved on to bigger pastures. In fact, our current population estimates show a decrease in the Asian demographic for Yakima County.
6.
A Famous Baby Stroller Was Invented by Someone from Yakima
The Baby Jogger is one of the most famous baby strollers around. It was created right here by Phil Baechler in Yakima in 1984. Phil loved to go on long runs and didn't want his parenting duties to interfere with his beloved pastime. That's called "using your noggin'"!
7.
The "Winningest Horse Jockey" in American History Is from Yakima County
Being a grammar meanie, I cringed at the title of "winningest" jockey but it's a thing and Russell Baze from Yakima County (Granger) is the champ!
10 Things We Never Do in the Yakima Valley
Our way of life is somewhere betwixt the city life and country livin'. These are the things that make our region so unique and sometimes fascinating. Welcome to the Yakima Valley!
Official Washington State Song [LYRICS by Helen Davis]