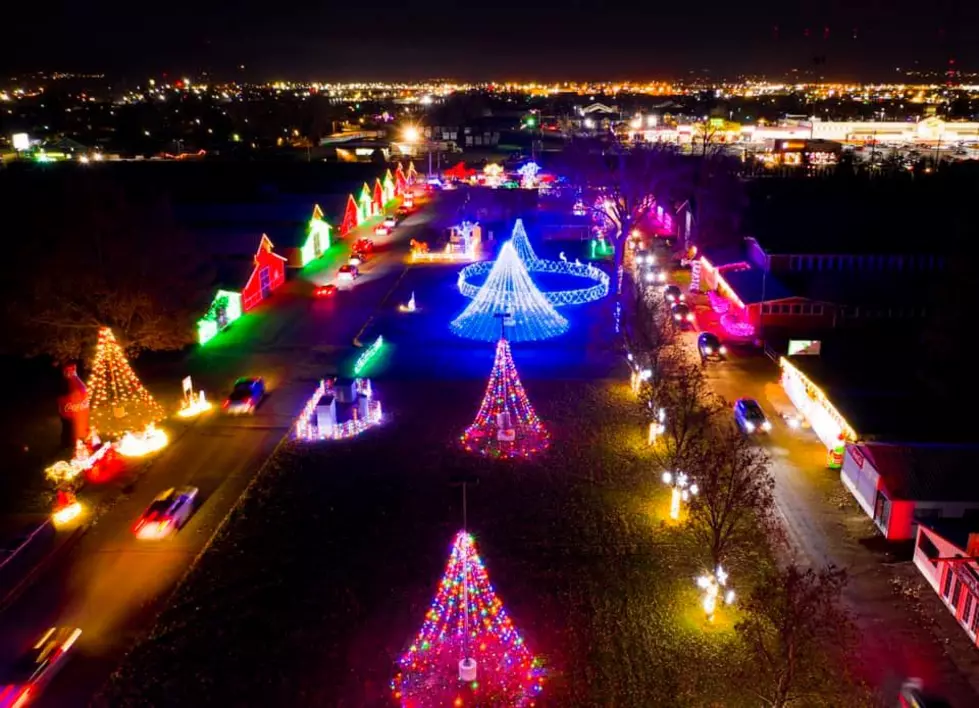 Holiday Light Fest Extended 4 Extra Days
Credit: Sean Davido, Clem See, Angel Madrigal, and Jeremiah Urlacher from YV-Tech's drone class
Did you miss the recent Christmas light show at State Fair Park?
Good news. The Holiday Light Fest has been extended and will be open for an additional four days, Thursday, December 17 through Sunday, December 20.
The light fest features 12 holiday-themed scenes, nearly 20 miles of lights illuminating buildings and trees on the grounds of State Fair Park in Yakima.
When the light fest first opened last month two evenings were called community give-back nights. A portion of the gate admission collected on November 30th helped the State Fair Park to donate to Wags to Riches and Yakima Humane Society; checks were recently presented to each organization for $1,739. On Tuesday, December 1st, the Salvation Army collected 177 toys, and a check for $1,902 was given to the organization.
To enter the event, turn North on 18th Street from Nob Hill Blvd and enter at Gate 15, which is located on Pacific Ave (by the Yakima County Baseball Stadium). Gates will open at 4:30 pm with the drive-thru hours from 5 pm – 9 pm each night. Admission is $10 per vehicle and $20 for limos and buses.