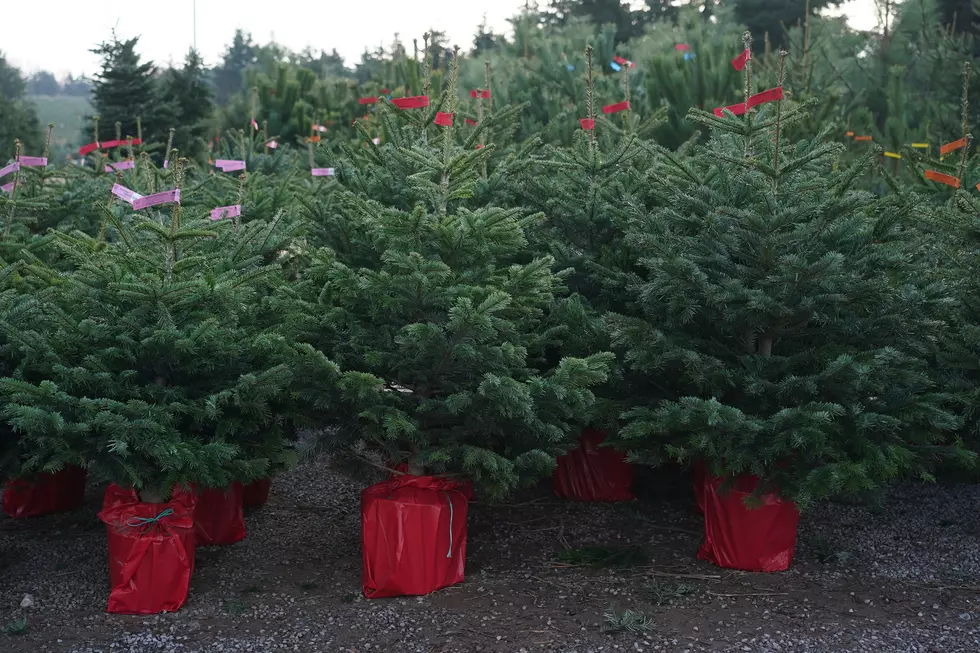 Find the Perfect Christmas Tree in Yakima for your Holiday Season!
Getty Images
Christmas is finally here, so celebrate the perfect Christmas Tree for you and your family this year. If you're all about the live Christmas trees then we have the perfect places for you to get yours.
There's no better feeling than walking down the stairs every morning in December and staring at a beautiful tree while you start your countdown to Christmas. If you haven't gotten a tree yet you've come to the right place.
Roots Nursery & Landscape / 6710 Tieton Drive
People have made it a tradition to go here every year for their tree, it makes sense because once you're there it feels like Christmas. With one of the largest Tree selections in the yakima Valley you've found the perfect spot to get your tree.
Country Farm and Garden / 6 W Washington Ave
Not only is this an amazing place to go pick out your family Christmas tree but if you're out on your own for the first time or new to celebrating Christmas this is the perfect place to go. With hundreds of decorations on hand and beautiful trees to choose from you can get all your Christmas decorating done with one swoop through Country Farm and Garden.
Gasseling Ranches Christmas Tree Farm / 4830 W Wapato Rd, Wapato, WA 98951
If you want an old school experience and cutting down your own tree we have the perfect place for you. Making a small drive over to Wapato you can find the perfect Christmas tree on a real life Christmas tree farm, just like the one Taylor Swift grew up on. Take the family, grab some hot cocoa and go tree hunting, once you find the perfect one the workers will assist you in cutting it down and loading it onto your car for the drive back.
Badger Pocket Christmas Tree Farm /434 Biltmore Dr, Ellensburg, WA
If you're willing to head out to Ellensburg you'll find an extremely memorable Christmas experience. Cutting down your own tree like Clark Griswald but you won't have to get you and your family stranded out in the wild. With employees on hand to guide you thru the experience you can find the perfect tree to light up your living room before the big man comes down the chimney.
CHECK THEM OUT: 100 years of Christmas toys, gifts and fads
TOP 10: The best holiday TV specials of all time, ranked