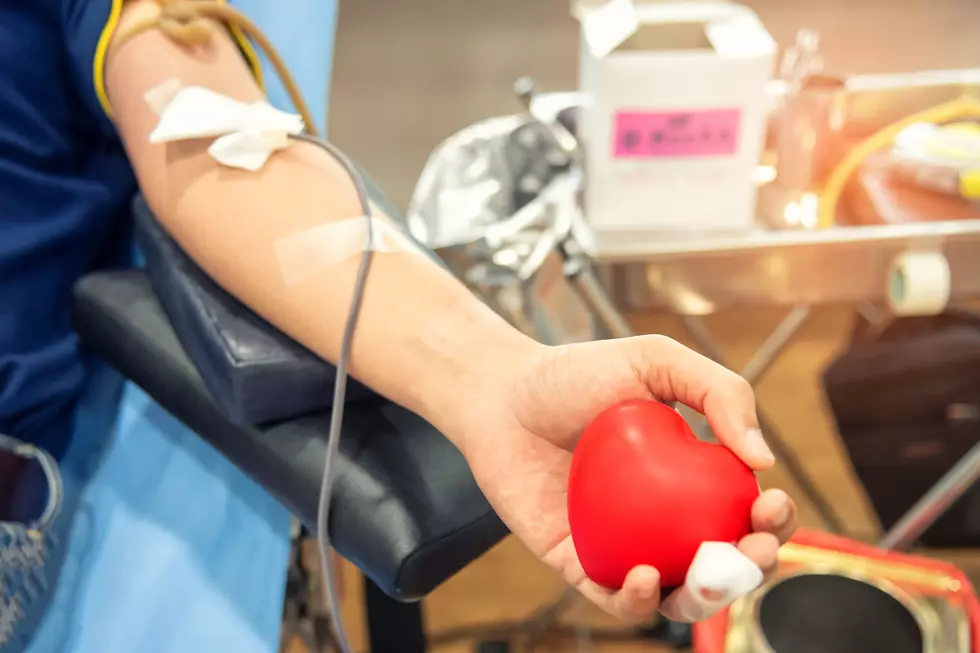 COVID Keeping You Home? Red Cross Says Hasn't Been This Bad in 6 Years
Getty Images/iStockphoto
Maybe you've heard about the lack of donors at the American Red Cross over the last two years. The COVID-19 pandemic has kept many people from giving the gift of life and it's not getting any better.
THE RED CROSS HASN'T SEEN A SHORTAGE LIKE THIS IN 6 YEARS
Today the Red Cross has sounded the alarm again. Officials with the agency say a sharp drop in blood donor turnout has contributed to the lowest post-summer blood inventory level in six years, and donors of all blood types - especially type O - and platelet donors are "urged to make an appointment to give now and in the weeks ahead to help meet the needs of patients this fall."
IF YOU GIVE YOU'LL BE REWARDED
If you do give this month you'll receive a limited-edition, football-inspired Red Cross T-shirt, while supplies last, plus a free haircut coupon by email from Sport Clips Haircuts.
If you want to wait until next month, October you'll receive a link by email to claim a free $5 e-gift card to a merchant of your choice.
Yakima
Yakima Blood Donation Center, 302 S 2nd Street – see redcrossblood.org for times
10/11/2021: 12:30 p.m. - 5:30 p.m., Cheese Sandwich Day, 302 S 2nd Street  =D
10/25/2021: 1 p.m. - 6 p.m., West Valley Fire Department, 10000 Zier Rd.
SAVE TIME DURING YOUR DONATION
Donors can also save up to 15 minutes at the blood drive by completing a RapidPass®. With RapidPass®, donors complete the pre-donation reading and health history questionnaire online, on the day of donation, from a mobile device or computer. To complete a RapidPass®, follow the instructions at RedCrossBlood.org/RapidPass or use the Red Cross Blood Donor App.
"a press releas says "to donate blood, individuals need to bring a blood donor card or driver's license or two other forms of identification that are required at check-in. Individuals who are 17 years of age in most states (16 with parental consent where allowed by state law), weigh at least 110 pounds and are in generally good health may be eligible to donate blood. High school students and other donors 18 years of age and younger also must meet certain height and weight requirements."
KEEP READING: See notable new words that were coined the year you were born
KEEP READING: Scroll to see what the big headlines were the year you were born