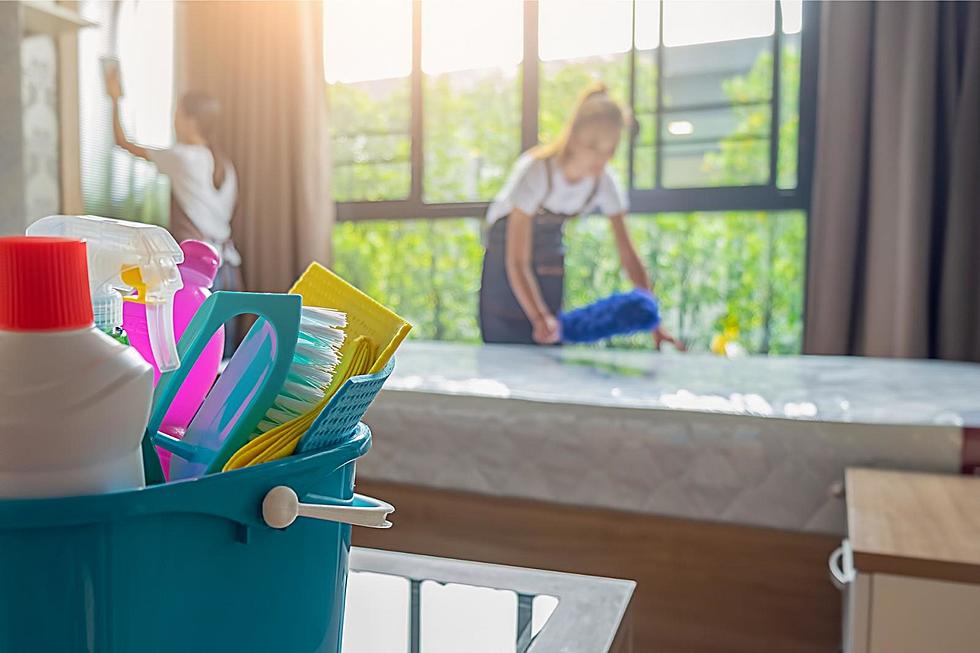 5 Companies in Yakima Willing to Handle Your Spring Cleaning!
Getty Images
Spring isn't too far off as we leave the winter behind, of course, that means spring cleaning is coming right along with it. Thankfully there are plenty of ways to get your spring cleaning done and you don't have to do it all yourself.
If you're anything like me you're a bit of an accidental Hoarder, you don't wanna throw away everything, some things have sentimental value and other things take up to much time in your day to do yourself. Thankfully there's no need to worry with these great companies willing to come in and clean for you!
5.) Task Rabbit
Task Rabbit is an app anyone can download, it allows you to hire people around you looking to do odd jobs for an hourly rate. Every Task Rabbit employee chooses their own rates so it's up to you to decide how much you're willing to pay with the amount of work you'll have to do for them.
4.) Yakima Merry Maids 
Merry Maids is just that, maids who are merry and good at their jobs. Yakima Merry Maids bring in their award-worthy house cleaning services. If your want your home spotless and all the small reptetitve tasks done right these are the maids to call!
For more information of Marry Maids click the link Here! 
3.) Ari's Cleaning Service
Knownf or their friendly workers and spotless reputation, Ari's Cleaning Company can get all the job s done. They primaraly focus on deep cleanings and every review is above 4 stars. Ari's offers both home and buisness cleaning so you'll never have to find another company to handle any job you have.
Book Ari's Celaning Service today by clicking Here
2.) Raindrop Cleaning
If you have a carpet in your home along with pets or kids you know how messy they can get and how that smell can linger for days to months. It's time to get them deep cleaned and smelling fresher than ever with Raindrop cleaning in Yakima, with a five star review on facebook everyone whose used this service has had nothing but amazing things to say, they're quick, clean, neat and, persistant in getting their job done!
To book them today use the link Here! 
1.) Quality Cleaning 
For those not wanting to mess around and need a team or workers to do a deep dive into cleaning their home, Quality Cleaning is here to help. One of the most renound cleaning companies in Washington they'll focus on both home and buisness inquires making sure no matter where you need cleaned gets fully serviced and looking brand new.
You can use the link HERE to book them now and get your home cleaner than ever!
CHECK THEM OUT: States With the Best and Worst Commutes
KEEP READING: See the richest person in every state