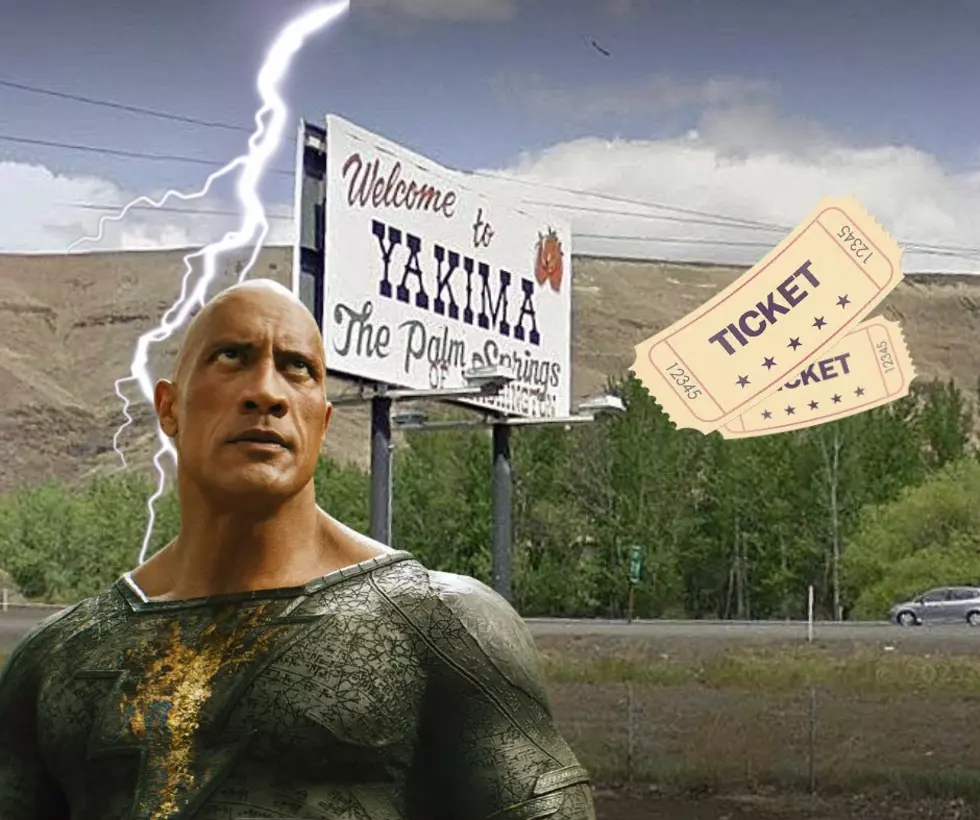 The Best Theaters to See the New Black Adam in the Yakima Valley
Yakima Dme Canva
It's no secret we're huge moviegoers, especially with the amazing theaters in the Yakima Valley. Now Dwayne (The Rock) Johnson has a new movie as he becomes DC comics' next big villain Black Adam! This movie promises to be action-packed and loaded with edge-of-seat storytelling.
Of course, you'll wanna see this at the right theater to get the full experience, so we're gonna give you our top theater spots for blockbuster movies in the Yakima Valley. We'll also give you a rundown of what Black Adam is all about and why we're stoked about this movie.
Who Is Black Adam
Black Adam is an ancient human who was granted the powers of Shazam, but not by the wizard who gives the powers. Black Adam uses his newfound strength in magic to take down the hierarchy of his home and get revenge for the loss of his family. However, he's locked away before he can complete his mission. Fast forward to today, he's been released and no one can stop the war path he's set out on. However, when a stronger presence comes to threaten the world he has to team up with the Justice Society of America (The original Justice League) to take them on.
Theaters to Watch Black Adam
1.) The Orion 
If you're looking for a night out with the adults and don't want to have the movie ruined by screaming kids or teenagers you're in luck because the Orion is the place to be.
The Orion is a 21-and-up theater that serves alcohol. fully stocked bar, they also have full-seat service meaning once you sit down you don't have to get back up to go to the concessions stand. You can also order real food off of a real menu, meaning burgers, sandwiches, pizza you name it.
2.) 
If you want to treat the kiddos and have a family day or night out we also have the perfect theater for you, The Majestic. The Majestic has been showing movies for quite some time and still stays up to date with great seats and amazing snacks including a chance for you to catch a matinee showing before 6 pm for $11.50 for all ages helping you not break the bank on a family night out.
The Trailer for Black Adam

25 Scaredy Cat-Approved Halloween Movies
Stars Who Were Tested for the Coronavirus