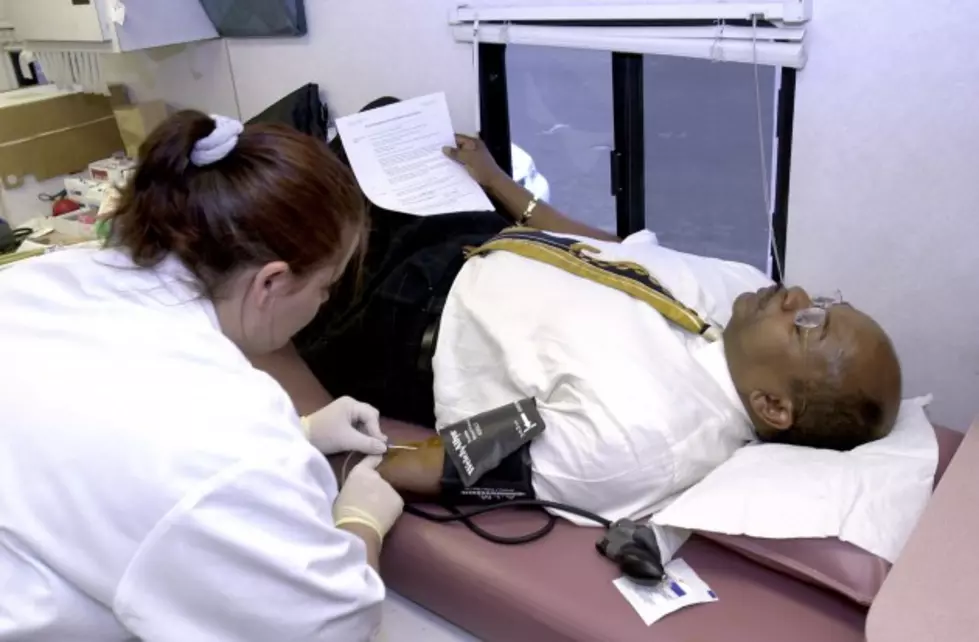 American Red Cross Hoping to Avoid Summer Slump
Getty Images
As life begins to return to somewhat normal in Yakima and around the state and people start resuming normal life the American Red Cross is hoping you won't forget to give blood. They want to avoid a summer donation slump. The Red Cross has partnered with actor James Van Der Beek and his wife, Kimberly, have joined together this May to urge people to make it a summer full of life by donating blood, platelets or plasma. Blood transfusions helped save Kimberly's life twice in the last year.
As a way to say thank you if you give blood by May 31 you will be automatically entered for a chance to win a travel trailer camper, powered by Suburban Propane. The Red Cross is also thanking those who come to donate May 28-June 13 with a limited-edition T-shirt, while supplies last.
Red Cross officials say there's an added benefit if you give blood.
"The Red Cross is testing blood, platelet and plasma donations for COVID-19 antibodies. The test may indicate if the donor's immune system has produced antibodies to this coronavirus, regardless of whether they developed symptoms. Testing may also identify the presence of antibodies developed after receiving a COVID-19 vaccine.
Plasma from routine blood and platelet donations that test positive for high levels of antibodies may be used as convalescent plasma to meet potential future needs of COVID-19 patients. Convalescent plasma is a type of blood product collected from COVID-19 survivors who have antibodies that may help patients who are actively fighting the virus." 
Yakima
Grandview
5/12/2021: 1 p.m. - 6 p.m., Grandview Community Center, 812 Wallace Way
Yakima
Yakima Blood Donation Center, 302 S 2nd Street, see RedCrossBlood.org for dates/times
5/17/2021: 12:30 p.m. - 5:30 p.m., Cheese Sandwich Day, 302 S 2nd Street
5/25/2021: 1 p.m. - 6 p.m., West Valley Nazarene Church, 7109 West Nob Hill Blvd
5/26/2021: 11 a.m. - 4 p.m., Knights of Columbus #6097, 5502 W. Chestnut
5/28/2021: 11 a.m. - 4 p.m., YMCA Rotary Aquatic Center, 3800 River Road
6/2/2021: 12:30 p.m. - 5:30 p.m., Christ Lutheran Church, 5606 W Lincoln Avenue
6/3/2021: 10 a.m. - 3 p.m., Church of Jesus Christ of Latter-day Saints, 1414 S. 72nd Avenue
6/4/2021: 11 a.m. - 4 p.m., Wilkinson Corporation, 212 N Naches Avenue
Zillah
5/10/2021: 1 p.m. - 6 p.m., Zillah Civic Center, 119 1st Avenue
LOOK: See the iconic cars that debuted the year you were born