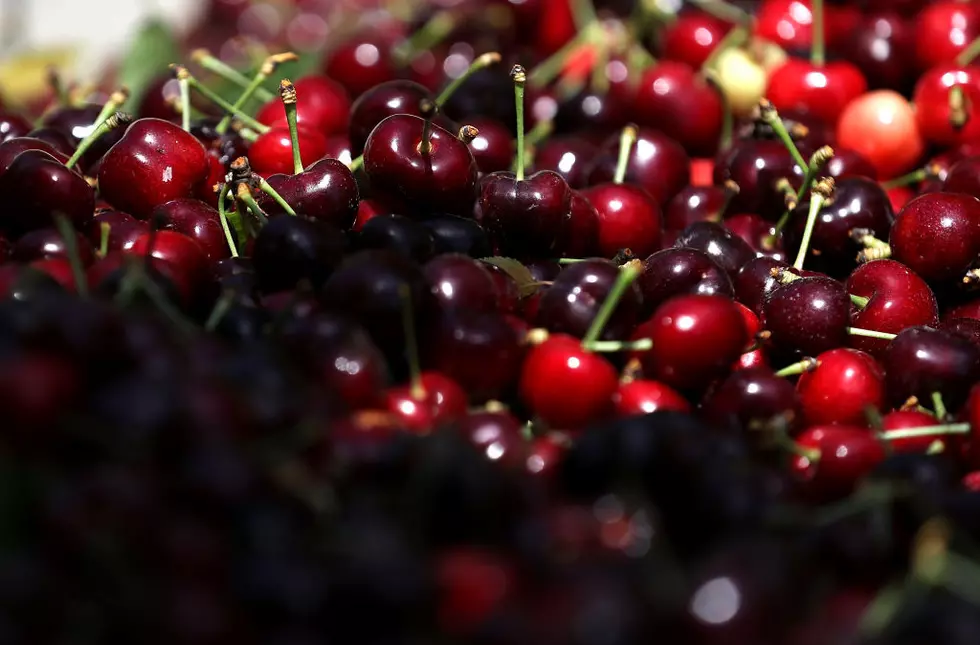 Ag News: California Cherry Outlook Good
Getty Images
**Shippers say California cherry crop prospects are bright for 2021 with no gap expected between California and Northwest crops at the end of the deal.
Stemilt Grower's Brianna Shales tells www.thepacker.com, the 2020 California cherry crop was up from 2019, but still considered a small crop, and while it's too early for crop size projections, there is potential for the 2021 crop to be significantly more than 2020.
Unofficial industry estimates for California cherries in 2021 is about 9 million 18-pound boxes.
www.thepacker.com/news/produce-crops/california-cherry-crop-prospects-bright?mkt
**Farmers appear to be buying and selling a lot of land right now.
As reported by www.agweb.com, the Farmers National Company reports during the first six month of its fiscal year, land sales were up 56% over the same time last year, and 67% over the past three years.
Farmers National says higher sales and prices for good cropland and for development land contributed to the sales volume, along with the strong demand to own land.
www.agweb.com/news/business/taxes-and-finance/land-prices-soar-farmers-national-reports-sales-56-six-months?mkt
**With California farmers and ranchers finding increasing difficulty in purchasing wildfire insurance, the state insurance commissioner directed insurance companies last week to provide data about the availability of commercial coverage for businesses including farms and ranches.
The California Farm Bureau welcomed the action, saying it hoped the request from Insurance Commissioner Ricardo Lara will lead to more sustainable coverage.