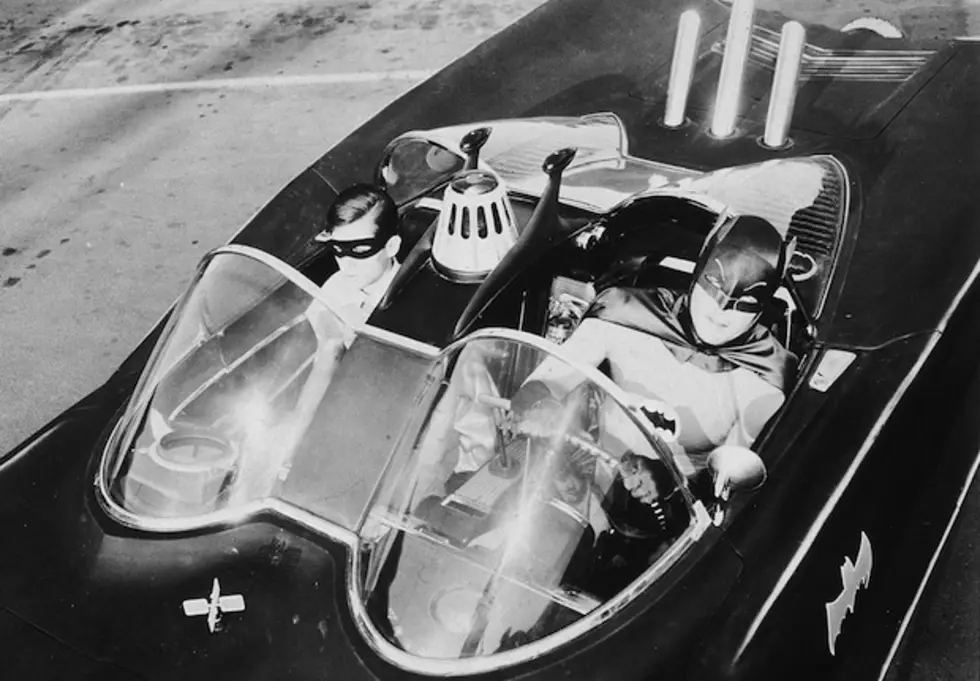 4th Annual Adam West Day This Saturday!
Getty Images
This Saturday (September 18th), the city of Walla Walla will have it's 4th annual Adam West Day! (This would have been the 5th annual, but last year was canceled... as I'm sure you know why). As a huge Batman fan I was lucky enough to go to the first year, and it's one of those events I try to go every year! It was so neat seeing the whole city honor the great actor. The younger generation has only enjoyed Adam West as the mayor of Quahog, R.I., in the cartoon "Family Guy," but for the rest of us, we remember him fondly from roles in "Geronimo," "The Three Stooges: The Outlaws is Coming" and of course for many of us, our first introduction to "Batman."
When I went to the event two years ago, my wife asked me why I cared so much. Well, we all have people we look up to, Batman was one of my idols. Growing up, I (born in 1981) missed Adam West's era of dawning the cape & cowl (1966-68), but before Keaton & Burton brought Batman to the big screen in 1989, Adam West with his campy take on the Dark Knight, along with his lessons to Robin (Burt Ward) about importance of proper grammar, seat belts, & shark repellent, was and in many ways is still, my idol.
Adam West was born Sept. 19, 1928 in Walla Walla. In 2017, the city held their first annual Adam West Day in order to honor and celebrate the life and career of West. Stores through out the city had "Bat-Signals" in their windows to help celebrate as well as alert tourists/customers of event specials inside. The event went all day, starting with Walla Walla's mayor giving West's family the key to the city, followed by speeches and thanks from family members and close friends.
A citywide tour of where West lived, learned & laughed. The night concluded with a special video tribute to Adam, going through his many roles, and life. From his beginnings in Walla Walla to moving and living in Hollywood, CA. His numerous acting roles and guest appearances in such shows as Gunsmoke, The Outer Limits, Love Boat, Fantasy Island and many many more, including voice over roles he did with animated Batman features, Goosebumps, The Simpsons & of course, Family Guy. The celebration would not be complete without of course the lighting of the Bat-Signal.
The celebration was made even more epic with special guest Clint Young. He is the top Adam West Batman impersonator in the United States and owner of the the 1966 Lincoln Futura aka The Batmobile.
This year (9/18) not only is Clint back with the car that all chicks dig, but the celebration looks to bring the "Bat-Bike" as seen in the original TV show and movie (Sadly,the Bat-Copter isn't able to make it this year). Adam West day kicks off at 11:30 a.m. in downtown Walla Walla on First and Main streets, and is citywide, we even got the Top 10 things you need to check out at Adam West Day!! For more details on this year's Adam West Day, check out their Facebook Page, and full itinerary (see below). If this festival isn't sweet enough, it's extra awesome with Saturday (9/18) being National Batman Day!
The official Itinerary for our 4th Annual Adam West Day in Walla Walla! (Click on the image to see the full page)
UPDATE: The Batcopter cannot make it but the Batmobile and the Batcycle will be here!

Posted by Adam West Day on Monday, September 13, 2021
LOOK: TV Locations in Every State, including The Batcave!