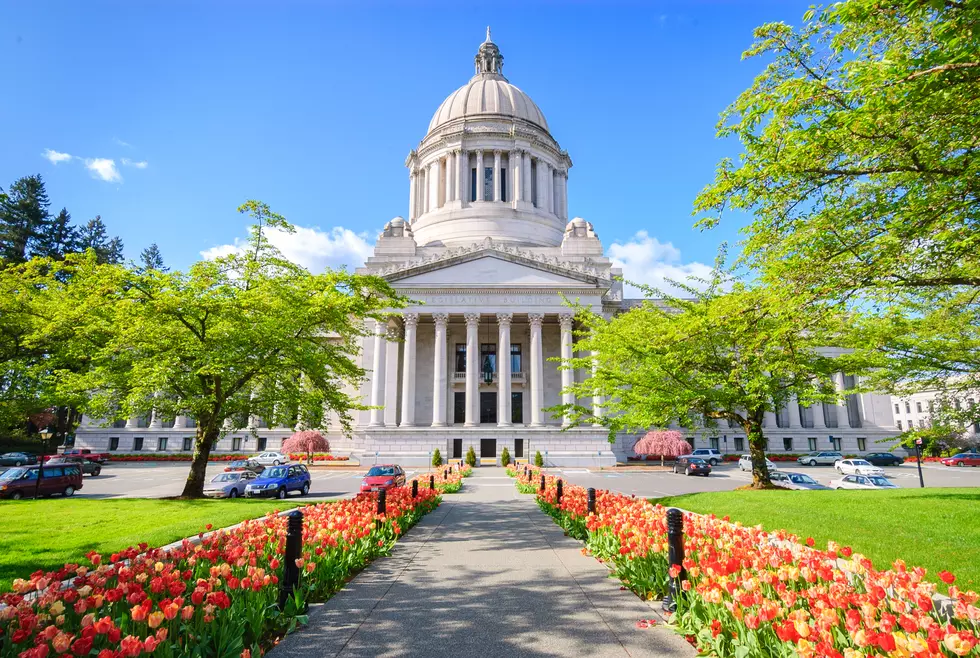 14th Dist. Lawmaker Meets Face to Face With Supporters
Getty Images
It's called Coffee With Corry.
14th District State Rep. Chris Corry wants to hear from you before the 2024 legislative session so he's touring the district October 26.
CORY SAYS SPEAKING WITH YOU IS PART OF HIS JOB
Corry says hearing from those he represents is a crucial part of his job as a state representative but he says he knows it can be challenging to visit Olympia during session or travel to his district office in Yakima other times of the year.
A FIVE STOP TOUR
Corry says he hopes the tour across the district provides a "convenient opportunity for all to meet with me face-to-face in a casual setting and share their thoughts, concerns, and ideas to help inform my work in the next session."
It's a five stop tour starting in White Salmon wrapping up in Yakima. It includes stops in Goldendale, Toppenish, and Selah along the way.
BRING ALL YOUR QUESTIONS AND CONCERNS
"From creating a fiscally responsible budget and improving our education system, to addressing the drug crisis and public safety and everything in between, I know there is much work to do in Olympia," said Corry. I hope you can find time to come tell me what is most important to you."
THE TOUR WILL BE HELD OCTOBER 26
9 a.m. - White Salmon/Bingen
Carmen's Kitchen
223 W. Steuben St., Bingen, WA 98605
11 a.m. - Goldendale
American Legion Post 116
108 N. Grant Ave., Goldendale, WA 98260
1 p.m. - Toppenish
Dad's Family Restaurant
433 S. Elm St., #1650, Toppenish, WA 98948
2:30 p.m. - Selah
Sundance Espresso
406 S. 1st St., #1934, Selah, WA 98942
4 p.m. - Yakima
North Town Coffeehouse
32 N. Front St., Yakima, WA 98901
LOOK: Controversial songs from the year you were born
Stacker
celebrates history's most boundary-pushing—and thereby controversial—songs from 1930 through today.
Gallery Credit: Stacker
LOOK: 20 of the biggest insects in the world
Stacker
compiled a list of 20 of the biggest insects in the world using a variety of news, scientific, and other sources.
Gallery Credit: Andrea Vale
LOOK: 20 American foods that raise eyebrows outside of the US
Stac



ker
compiled a list of 20 unusual and uniquely American foods that might raise eyebrows outside the U.S.
Gallery Credit: Charlotte Barnett