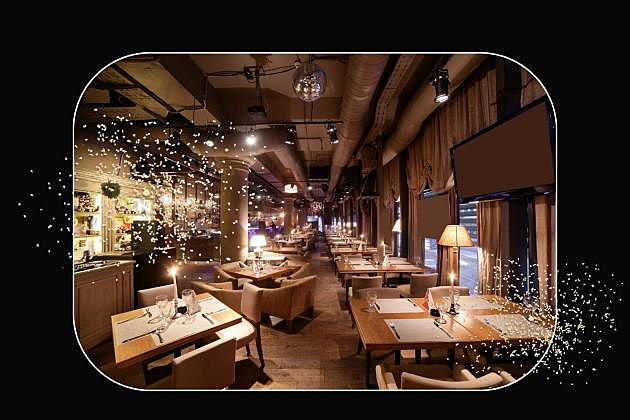 10 Best Fancy Yakima Restaurants to Take Your Honey for a Birthday Dinner
Canva
We wanna know: Where is the best fancy restaurant to take your honey to for a birthday dinner in the Yakima Valley? We asked this question to some of our Facebook listeners and there were 10 particular restaurants that kept popping up in the comments.
We were kind of surprised at some of the suggested restaurants that people want to take their loved ones for a fancy birthday dinner in the Yakima Valley. Some mentioned they prefer to splurge for birthday dinners at a couple of Yakima Valley wineries and one person mentioned a fast food place. LOL.
You Fancy, Huh? Take Your Honey Here on Their Birthday in Yakima
221 W Yakima Ave #3405
You can make reservations or walk in. They have a brand new chef in the kitchen, Chef Russel Gillaspie, and I have heard many great compliments about her food. Take your sweetie here for a birthday lunch (11 a.m. to 3 p.m), dinner, or for Sunday breakfast. Kids are welcome and they have their own special kids menu. Tip: They don't just serve steak at Yakima Steak Company.
306 E Yakima Ave
You have to be over 21 years old to get a foot in the door at Purrr. This is a no-kids zone! The drinks here are intentionally decadent, with names like, "X-Rated Lemon Drop" and "Charlotte's Web" that claims to have a secret recipe. The food is yummy, too. I have tried to Cantarito before. Happy Hour birthday sounds like fun: It's every day from 3 p.m. to 6 p.m., with $9 avocado fries and $9 chicken nachos. Check out Purrr's menu here.
4000 Creekside Loop, Yakima
Yakima Seafood, pastas, steak, burgers, sandwiches, soups, salads, and swanky appetizers are served at WaterFire. Your babycakes can order non-alcoholic drinks like "Lavender Lemonade" or if you want to spike it up, these "Peach Pecan Smoked Old Fashioned" and "Roasted Pineapple Mai Tai" sound fancy. Split a Salted Brown Cow Sundae if you need to indulge your sweet tooth or order their fancy flour-free dessert, the Flourless Chocolate Torte.
204 E Naches Ave, Selah
The dinner menu at Daniel's Kitchen is what gave them a top notch recommendation from our listeners. Want some ribeye, chicken-fried steak, prime rib, prawns, and dinner pasta dishes featuring chicken marsala and chicken primavera, and chicken yakisoba sound exceptionally mouth-watering and a bit fancy.
71 Gangl Rd, Wapato
It is a Yakima Valley open secret that Treveri Cellars is pretty fancy, especially when you eat on the patio. During winter months, you can dine inside the Tasting Room and if you're lucky enough to snag reservations, you might even get to celebrate your special dinner with sparkling wine served to you inside a big bubble on the lawn.
420 Windy Point Dr, Wapato
Enjoy the dazzling wine and stay for the fancy food! Views from Freehand are second to none, no matter what season you go. Their food menu includes dishes like parmesan herb olive oil dip & bread and a peach capresé plate! Tres fancy, indeed.
2018 Birchfield Rd, Yakima
You don't have to dress fancy to eat here, but you must make reservations before you go! That is my biggest tip for you if you plan to treat someone (or yourself) to a fancy birthday dinner and wine at Birchfield Manor. https://birchfieldmanor.com/the-restaurant/ The prix fixe menu changes but always comes with homemade chocolate created by the owner himself, Chef Masset. Open Thursday thru Sunday and all seatings are at 7 p.m. Check out this sample menu here.
8. Provisions Restaurant & Market 
2710 Terrace Heights Dr, Yakima
I treated my daughter and myself to a Mother's Day brunch at Provisions a few years back. I really enjoyed it! Popular dinner faves are Lindsay's Mac & Cheese and their burgers. There are new options on the menu like the BBQ Chicken brick oven pizza and the lamb burger to make your dinner very fancy.
9. Zesta Cucina  Glenwood Square:
5110 Tieton Dr, Yakima
For the past couple of decades, the Italian restaurant, Zesta Cucina, has been a popular spot to have a fancy birthday dinner in Yakima. With menu items like Apple & Pomegranate Salad, Sous-Vide Short Ribs, and Lava Lava Shrimp, you can't help but feel fancy here. Be prepared to wait for a table if you don't make reservations ahead of time.
3 Locations:
7410 W Nob Hill Blvd, Yakima
801 E Yakima Ave, Yakima
318 S Wapato Ave, Wapato
1255 Market St, Union Gap
2529 S Main St, Union Gap
I'm not sure why someone listed the Dairy Queen as a fancy place to take somebody for their birthday dinner, but who am I to judge? The Dairy Queen Blizzards do have fancy candies in them like Butterfinger and Reece's Peanut Butter Cups!
LOOK: The top holiday toys from the year you were born
With the holiday spirit in the air, it's the perfect time to dive into the history of iconic holiday gifts. Using national toy archives and data curated by
The Strong
from 1920 to today,
Stacker
searched for products that caught hold of the public zeitgeist through novelty, innovation, kitsch, quirk, or simply great timing, and then rocketed to success.