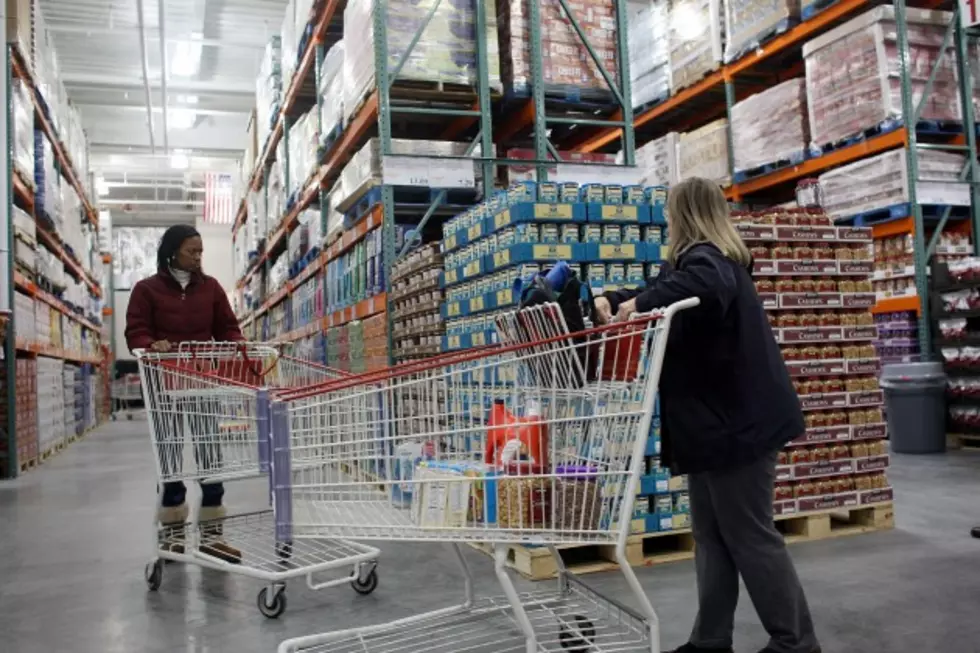 Getting Married Soon? Many Couples Saving Money at Costco
Getty Images
Getting married this year? Have you checked out the price of a wedding lately? Last year a record 2.6 million people tied the knot. That was called the post pandemic "wedding boom." The average cost of a wedding last year was a whopping $28,000. If you don't have that kind of money you'll have to get creative and shop smart say the wedding experts. If you plan on getting hitched this year there's no doubt the economy will impact your plans. So what to do?
COSTCO SELLS FLOWERS, RINGS AND CAKES
Many people are turning to Costco for everything from wedding rings to wedding supplies including wedding flowers. Officials at Costco say purchasing flowers and other vital items at Costco could save couples thousands of dollars.
Costco isn't in the business of wedding cakes but couples say they've purchased two half-sheet cakes with cream cheese frosting for $50 when bakery wedding cakes can run upwards of $500 or more.
Wedding bands are also more affordable at Costco. Then after a wedding it's time for a honeymoon and Costco helps there too.
COUPLES ARE EVEN BOOKING HONEYMOONS THROUGH COSTCO
Couples are now booking more trips through the Costco travel department which offers discounts to club members.
So while many couples are still able to afford using the traditional bakers, jewelers and travel agents to set up expensive weddings more and more people are looking for a bargain and many are now turning to Costco.
The Costco store in Union Gap is located at 2310 Longfibre Road. https://www.costco.com/warehouse-locations/union-gap-wa-1013.html
Got a news tip? Email us here.
TRENDING STORIES:
5 Fun Things To Do in The Coolest Small Town in WA: Friday Harbor
LOOK: Famous Historic Homes in Every State
The 100 Best Places to Live on the West Coast
KEEP READING: Here are the most popular baby names in every state
Using March 2019 data from the
Social Security Administration
,
Stacker
compiled a list of the most popular names in each of the 50 states and Washington D.C., according to their 2018 SSA rankings. The top five boy names and top five girl names are listed for each state, as well as the number of babies born in 2018 with that name. Historically common names like Michael only made the top five in three states, while the less common name Harper ranks in the top five for 22 states.
Curious what names are trending in your home state? Keep reading to see if your name made the top five -- or to find inspiration for naming your baby.