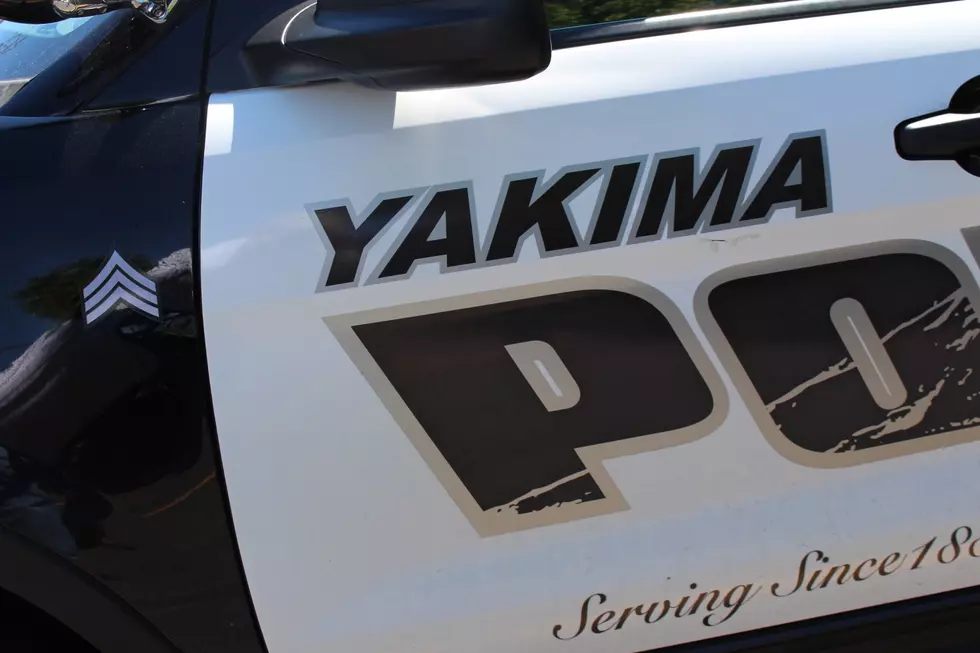 Woman Dies After Being Hit Monday at 40th and Tieton
Townsquare Media / John Taylor
Yakima Police say a 26-year-old woman who was struck by a vehicle on Monday has died. Authorities say she was crossing Tieton Drive in the crosswalk at North 40th Avenue when she was struck. Her name has not been released. Police say she died at Harborview Medical Center in Seattle on Wednesday night.
The crash was reported Monday afternoon when officers were called to the intersection of 40th Avenue and Tieton Drive. Police say she was walking in the crosswalk when the driver of a vehicle traveling eastbound on Tieton hit her at a slow speed. Capt. Jay Seely says the driver was making a right turn onto 40th Avenue when the woman was struck. The driver apparently didn't see the woman crossing the street.
Seely says the driver of the vehicle wont' face any serious charges but could possibly be cited for negligent driving or fail to yield the right of way to a pedestrian in a sidewalk.
He says it was simply tragic accident.
According to the National Highway Traffic Safety Administration or NHTSA in 2019, the most recent year statistics are available, 6, 025 pedestrians died in traffic related crashes. They say that means someone was killed every 85 minutes in traffic crashes in the United States in 2019.
The NHTSA has helpful tips on walking safety.
Know the Basics—Pedestrian Safety
10 Walking Safety Tips
    Be predictable. Follow the rules of the road and obey signs and signals.
    Walk on sidewalks whenever they are available.
    If there is no sidewalk, walk facing traffic and as far from traffic as possible.
    Keep alert at all times; don't be distracted by electronic devices that take your eyes (and ears) off the road.
    Whenever possible, cross streets at crosswalks or intersections, where drivers expect pedestrians. Look for cars in all directions, including those turning left or right.
    If a crosswalk or intersection is not available, locate a well-lit area where you have the best view of traffic. Wait for a gap in traffic that allows enough time to cross safely; continue watching for traffic as you cross.
    Never assume a driver sees you. Make eye contact with drivers as they approach to make sure you are seen.
    Be visible at all times. Wear bright clothing during the day, and wear reflective materials or use a flashlight at night.
    Watch for cars entering or exiting driveways, or backing up in parking lots.
    Avoid alcohol and drugs when walking; they impair your abilities and your judgment.