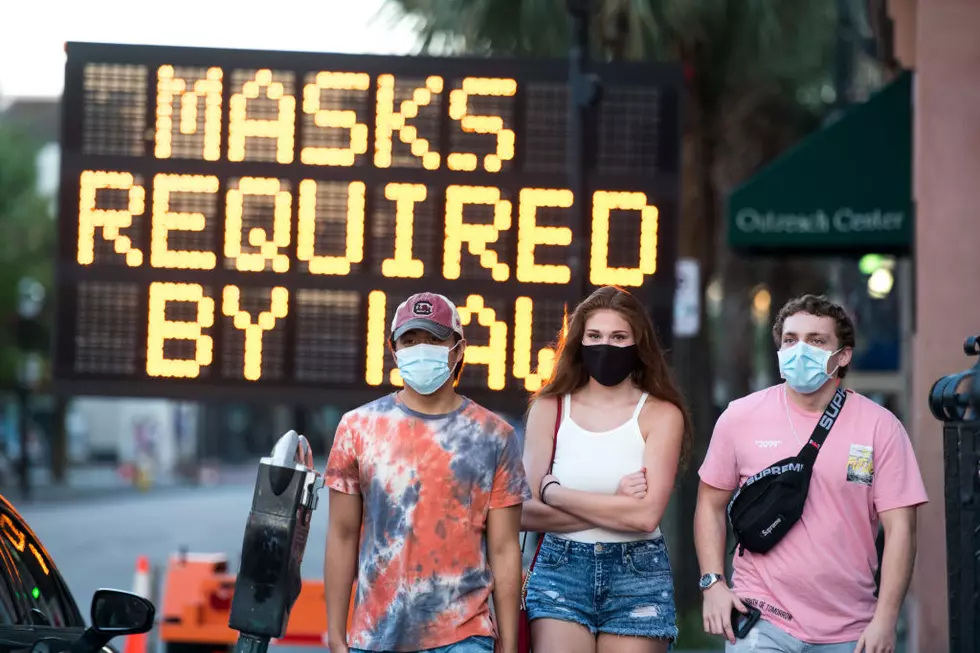 Will Yakima Be Mask Free Soon? It's Up to The Governor
Getty Images
Now that Oregon is dropping its indoor mask mandate by the end of March what about the state of Washington and Yakima County?
So far there's been no indication from Governor Jay Inslee about the state's mask mandate being dropped but state lawmakers and local officials are hoping he'll follow the lead or Oregon and announce a date to end the mandate at his Wednesday press conference.
Yakima has an outspoken voice of opposition on the board of health
Yakima County Commissioner Amanda McKinney has been an outspoken critic of the mandates since they were enacted at the beginning of the pandemic and she pledges to continue to be as she calls it a "strong voice of opposition."
McKinney, who is also a board member of the Yakima Health District Board of Health says so far there's no talk from the governor's office about mask mandates being lifted anytime soon especially she says for kids. She says "they do more harm than benefit for children who are gratefully less likely to experience symptoms as a result of COVID."
McKinney and others are hoping the governor announces a change on Thursday
McKinney is hoping to hear soon from the governor because she says "we must reverse course and follow the science and our hearts"
Oregon officials decided to drop indoor mask mandates at the end of march after hearing from local health officials that COVID sickness and hospitalizations will decrease rapidly by the end of March.
LOOK: Here are 25 ways you could start saving money today
These money-saving tips—from finding discounts to simple changes to your daily habits—can come in handy whether you have a specific savings goal, want to stash away cash for retirement, or just want to pinch pennies. It's never too late to be more financially savvy. Read on to learn more about how you can start saving now. [
From:
25 ways you could be saving money today
]
50 Famous Brands That No Longer Exist
KEEP READING: Here are the best places to retire in America