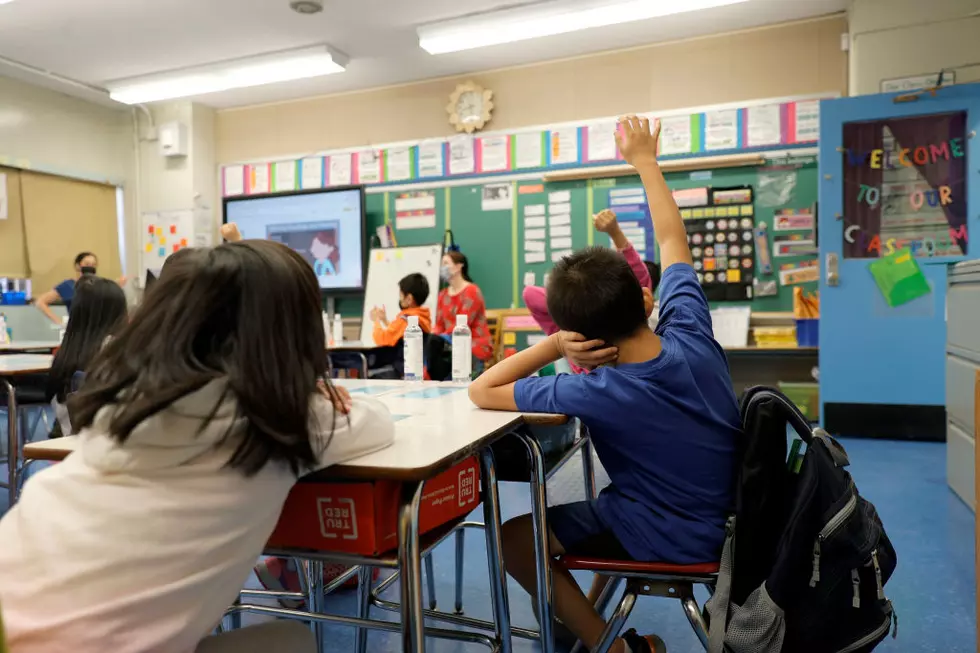 Washington's Schools Are In the Bottom Half Of America's Best
Getty Images
Washington State schools are in the bottom half of the nation for quality according to a new report from WalletHub.  The BOTTOM half!
Comparing America's Schools
This year's political battlefield includes the school yards and board rooms as parents, schoolboards, and teacaher unions wrestle with questions and issues like "just who's kids are these?", CRT, Transgenderism, covid maskin, school choice, equity vs equality, radical sex ed, and more. More parental involvement and possible changes are expected as a result.
But what do we know about the state of our schools right now?  WalletHub's analysis looks at performance in 32 key metrics like funding, safety, class size, and instructor credentials in order to determine the top-performing school systems in America.
Money Matters In Education
As the WalletHub report explains:
for the majority of U.S. families, public education is the only option. But the quality of public school systems varies widely from state to state and is often a question of funding. According to the U.S. Department of Education, states contribute nearly as much as local governments, while the federal government supplies the smallest share
.The Eastern seaboard states performed best with Massachusetts ranking number one in both quality and safety.  For quality Connecticut, New Jersey, Virginia, and Maryland round out the top five.
Look Down The List For NW Schools
So where does that leave the Pacific Northwest states?  Closer to the bottom than the top.
Washington is 36th in quality but a secure 5th in school safety for an overall ranking of 31.  Down the list at 37 sits Idaho and Oregon is a lowly 44th overall.  BUT, it could be worse. We could be Louisiana at 49th, Alaska at 50 or New Mexico at 51!
51?  Yup,  The District of Columbus was also rated and while they finished higher than all the NW states the Distric also lead the nation in the percenatge of school dropouts.
So how wide is the gap from worst to first?  The accumulated point total for New Mexico is 26.07 while 2,000 miles away, Massachusetts enjoys  72.79 first place points.
Bottom line...Pacific Northwest Schools, you've got some work to do.
See How School Cafeteria Meals Have Changed Over the Past 100 Years
Using government and news reports,
Stacker
has traced the history of cafeteria meals from their inception to the present day, with data from news and government reports. Read on to see how various legal acts, food trends, and budget cuts have changed what kids are getting on their trays.