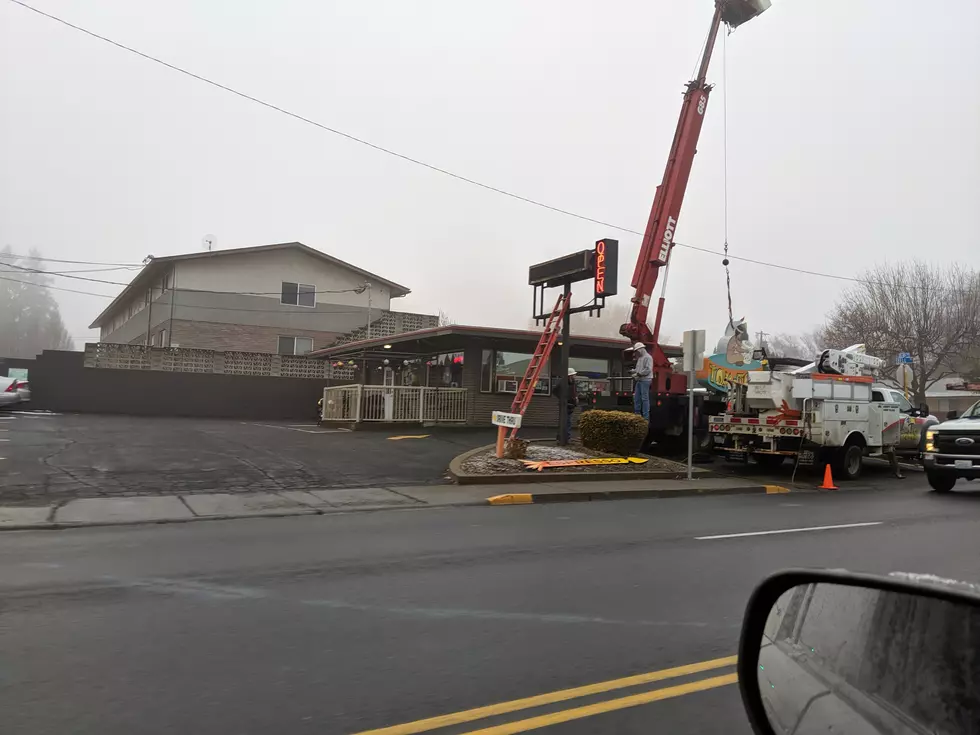 Sad Day in Historic Yakima, The Famous 'Tom-Tom Espresso' Sign is No More
John Riggs, Townsquare Media
Mark your calendars for Dec. 12, 2019. That's the day we said goodbye to the infamous Tom-Tom sign at 40th Avenue and Tieton Drive.
Old-time residents of Yakima remember it best for Tom-Tom Burgers, serving up great grub for years and years before it turned into Tom-Tom Espresso. A convenient spot for Ike students and people who work in the business offices around that area, including here in our radio studios.
It will take some time to adjust, but Yakima will move on.
The reason for the sign being removed is that they're putting up a new sign with new branding: C&S Coffeehouse (standing for Coffee and Sandwiches). Same great staff, just a name change. Nothing to worry about.