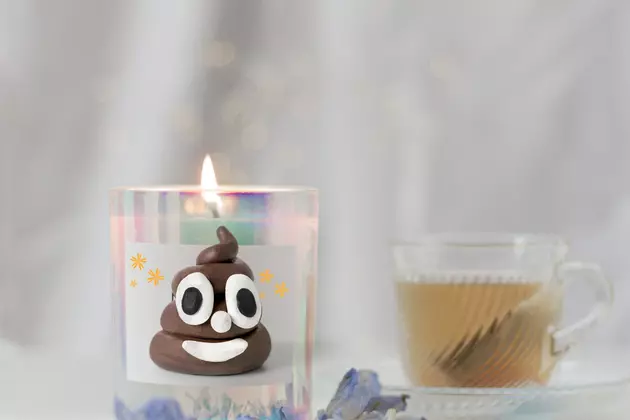 6 Ridiculous Candles People Think Would Evoke 'The City of Yakima' Smell
Johanne Kristensen on Unsplash/Canva
We asked some of our listeners for their input on what the city of Yakima would smell like if it was a candle and they didn't hold back from what they really feel. Listed below are six 6 smells of Yakima as candles, capturing the answers from what our listeners gave us. Some of the answers were hilarious and some were disheartening and sad, but a common thread was woven in the comments: If the city of Yakima was a candle, I bet The Rock would say that it AT MINIMUM smell like hops around here.

WHAT WOULD I SAY THE CITY OF YAKIMA SMELLS LIKE AS A CANDLE?
If you asked me what I think the city of Yakima would smell like if that essence was captured inside of a candle, I would probably have to hold my tongue. My knee-jerk reaction is to say something snide or crass but I will keep my Mean Girl comments to myself. My momma always said, "If you don't have something nice to say, don't say it!" however, I live by the mantra, "If you don't have something nice to say, come sit beside me!"

WISH YOU COULD HAVE A CANDLE THAT SMELLS LIKE A VEGAS CASINO?
Ooh, that reminds me, when I was on vacation last month in Las Vegas, I remember getting a huge thrill from walking into places like The Cosmopolitan and Bellagio because they have this certain gorgeous fragrance in the air that hits you in the face. Well, I found this company called Aroma Retail that has captured those smells into candles and room sprays! They actually have quite a few scents from a few different hotels and casinos from Vegas. I want to order a candle that smells like The Wynn but the room spray is about 40 bucks and a set of 4 candles costs nearly $70 plus tax! 'll just save my coins and dream of the Wynn lobby for now until I have enough to get what I want.
WHAT DID SOME OF OUR LISTENERS SAY THE CITY OF YAKIMA SMELLS LIKE AS A CANDLE?
Listed below are six (6) ridiculous smells of Yakima as candles capturing the answers from what our listeners gave us. There is no such company as Funky Yakima Candles because I just made it up, but I just might have to create this company asap. Judging from the responses we got, I think it'd be a hit!
The Six Smells of Yakima as a Candle
LOOK: Things from the year you were born that don't exist anymore
The iconic (and at times silly) toys, technologies, and electronics have been usurped since their grand entrance, either by advances in technology or breakthroughs in common sense.
See how many things on this list
trigger childhood memories—and which ones were here and gone so fast you missed them entirely.
LOOK: See how much gasoline cost the year you started driving
To find out more about how has the price of gas changed throughout the years, Stacker ran the numbers on the cost of a gallon of gasoline for each of the last 84 years. Using
data from the Bureau of Labor Statistics
(released in April 2020), we analyzed the average price for a gallon of unleaded regular gasoline from 1976 to 2020 along with the Consumer Price Index (CPI) for unleaded regular gasoline from 1937 to 1976, including the absolute and inflation-adjusted prices for each year.
Read on to explore the cost of gas over time and rediscover just how much a gallon was when you first started driving.