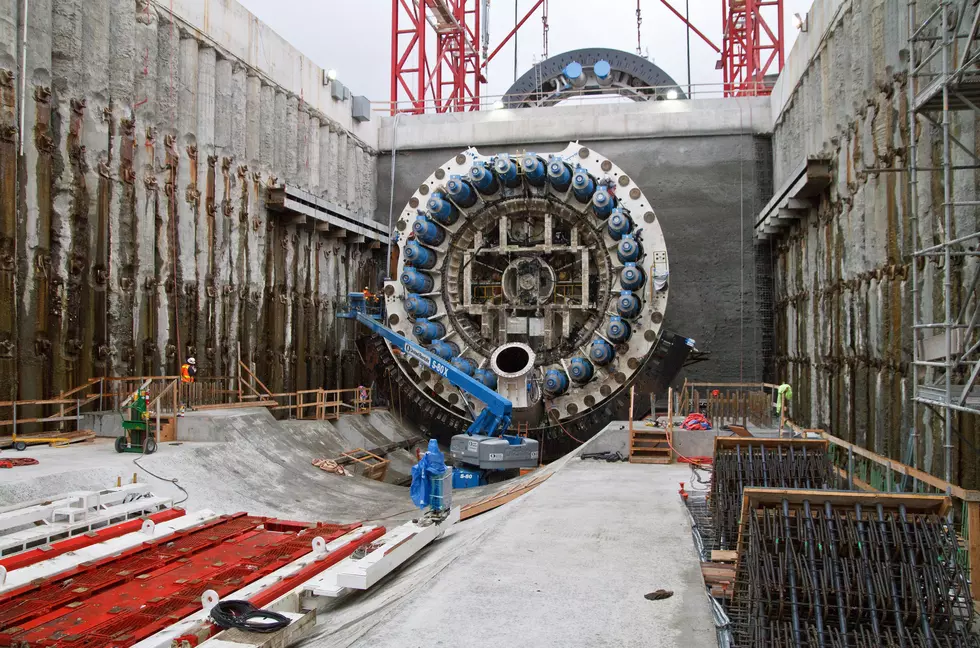 Seattle Contractors Challenge Order to Halt Tunneling
Getty Images
SEATTLE (AP) — Seattle contractors say the state's order to suspend digging a new Highway 99 tunnel is unjustified.
The Seattle Times reports that Seattle Tunnel Partners say they had already responded appropriately to a sinkhole problem when Gov. Jay Inslee ordered them to stop tunneling.
A letter signed by STP manager Chris Dixon says contractors immediately filled the sinkhole with a mixture of concrete and sand after it formed Jan. 12 in the wake of a tunnel-boring machine.
The letter is accompanied by a study that says stopping the machine increases the risk of creating more sinkholes.
It says it's impossible to know for sure what caused the sinkhole.
State-chosen experts are expected to review the contractors' findings.
A Washington State Department of Transportation spokeswoman says the documents from STP are still being reviewed.