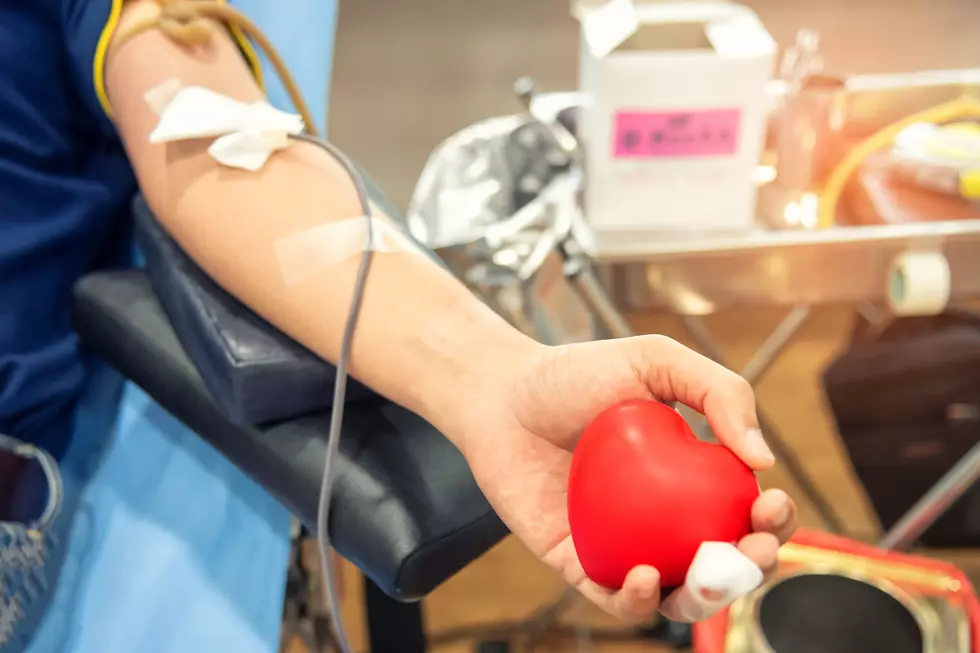 Urgent Need! Red Cross Will Trade Shark Week Swag For Blood!
Getty Images/iStockphoto
The Yakima Farmer's Market has some great booths with wonderful things to purchase.  This weekend I bought some delicious beef and a super refreshing sorbet-like dessert made from Wapato area-grown berry concentrate, So good!
But there was another booth that wasn't looking to sell me anything -- other than the idea that I should give them something...my blood!.
The urgent need for blood donors continues and the volunteers at the Red Cross Booth had my wife sign us both up for an appointment.
In a bit of irony, the Red Cross has teamed up with the folks behind Shark Week to promote their need for blood!  (C'mon, shark attacks are a blood bath - so that pairing seems a little weird, but it's actually a thing,)
We've teamed up with Discovery to celebrate the best week of the year: #SharkWeek!  In honor of this, we've got a new reason for you to sign up to give blood. Come to give blood in July to automatically be entered for a chance to win an exclusive Shark Week merchandise package for outdoor adventure, including a Nine Foot Standup Paddleboard, Beach Cruiser Bicycle, Smokeless Portable Fire Pit, One-Seater Kayak and a $500 gift card to put toward accessories.
Sound pretty cool but might I suggest skipping last month's movie release SHARK BAIT or next month's movie release of  THE REEF: STALKED until after you made your appointment and given your blood!
I've seen the trailers and a lot of people involuntarily  "give" a lot of blood in those two flicks!
The Red Cross also says that as a special thank you, donors, who give blood between June 30 and July 10, will get an exclusive Red Cross recycled cotton tote bag--while supplies last.
Opportunities to give blood:
West Valley Fire Department                                                                                            10000 Zier Rd., Yakima, WA                                                                                      Monday, July 11, 2022                                                                                                12:00 PM to 5:00 PM
Harman Center                                                                                                                  101 North 65th Avenue, Yakima, WA
Friday, July 1, 2022
11:00 AM to 4:00 PM
Yakima Red Cross                                                                                                        302 S 2nd Street, Yakima, WA
Various days and times available.
."}" data-sheets-userformat="{"2":33554688,"11":4,"28":1}">
Gallery — Every Movie Theater Candy, Ranked: