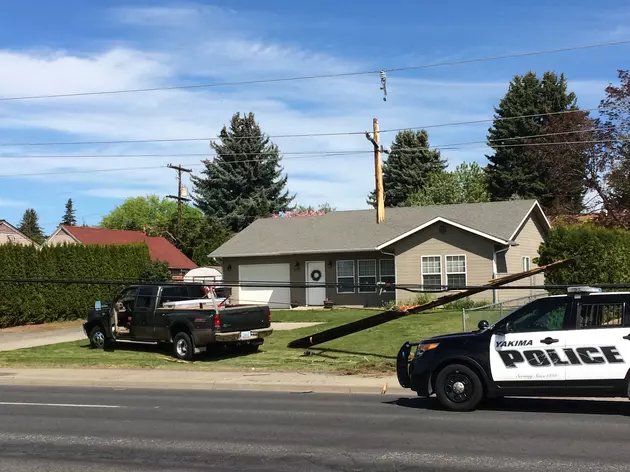 Power Outage in Yakima: Truck Plows Through Pole
TSM
Power went down in part of Yakima from around 10:45 a.m. to 11:30 a.m. Thursday If you were wondering why, this photo of a truck that sheared through a power pole should do it.
I spoke to the driver, who said the accident occurred after he slammed on his brakes to avoid a car in front of him as he was driving west on Summitview. The car was turning left onto 45th Avenue and the driver had to make a decision -- slam into the car or veer quickly to avoid more damage. He veered, but unfortunately, the caused him to hit the power pole. The truck broke through and splintered the pole.
The police questioned if he was using a cellphone at the time, but the driver of the truck said he wasn't.
The driver was by himself -- no passengers or anything. He was not hurt and his truck sustained minimal damage. Yakima police and fire were on the scene quickly to help direct traffic.