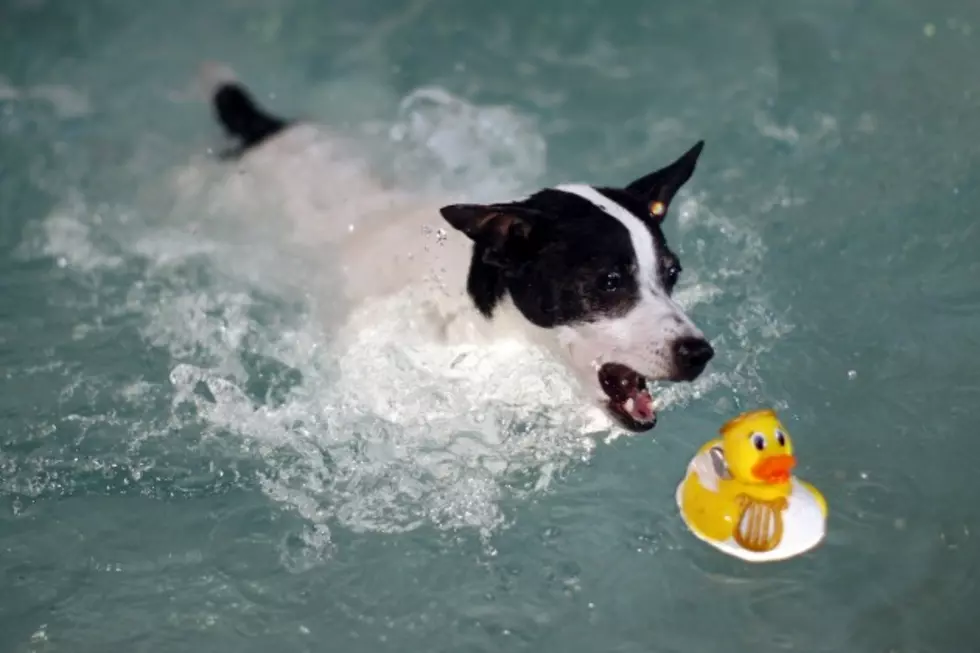 Paws in the Pool Event Set For Sunday in Yakima
Getty Images
Yakima's Franklin Pool will welcome dogs and their owners from 2:00 pm to 4:00 pm on Sunday, August 21 for the 16th annual Paws in the Pool event. Officials from Yakima Parks and Recreation say the event for dogs and owners is held each summer on the last day of operation at Franklin Pool.
Dogs get in free but not the owners
Dogs swim for free but owners but owners must pay the general admission fee. If you own a dog all breeds are welcome at the event but make sure your pets are current on all shots and vaccinations. City officials say watch your dog because you're responsible for any messes made by your dog. Sorry but no vicious or aggressive dogs are permitted at the event. During Paws in the Pool, donations will be accepted for the Yakima Humane Society the same organization that has benefited from Paws in the Pool since it started 16-years ago.
There are a variety of reasons why your dog loves the water
Why do the dogs love the water so much? The experts say there are numerous reasons. According the website Tractive some dogs are literally bred to work in the water like the Irish Water Spaniel. Tractive also says dogs are more likely (than cats) to be first introduced to water in an enjoyable way, so they might have a positive association with it. Other reasons? "Many dogs are playful, curious, and adventurous, and water can be a great source of fun.
Playing in the water together is a great way for dogs to bond with their favorite humans.
Getting wet is a great way to keep clean.
It simply feels good!"
For more about Paws in the Pool, contact Yakima Parks and Recreation at 509-575-6020.
Check out these 50 fascinating facts about dogs:
RANKED: Here Are the 63 Smartest Dog Breeds
Does your loyal pup's breed make the list? Read on to see if you'll be bragging to the neighbors about your dog's intellectual prowess the next time you take your fur baby out for a walk. Don't worry: Even if your dog's breed doesn't land on the list, that doesn't mean he's not a good boy--some traits simply can't be measured.
LOOK: The least obedient dog breeds