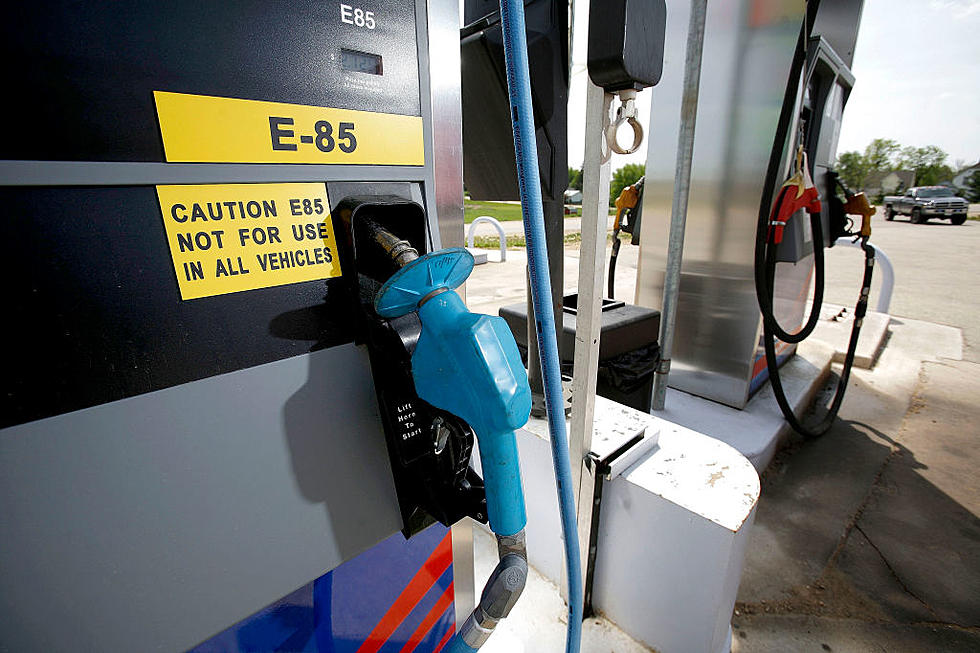 Spendy Labor Day Travel as Gas Prices Rise in Wa State
Getty Images
Even though the national price is down as we approach the upcoming Labor Day weekend officials at GasBuddy say If you're traveling be prepared to spend a lot of money on gas.
THE NATIONAL PRICE OF GAS IS PREDICTED TO BE THE SAME AS LAST YEAR
The GasBuddy annual Labor Day travel forecast predicts the national average price of gas will be $3.75, identical to the price drivers paid during Labor Day weekend last year. GasBuddy also says the demand for gas this week may rise to 9.2 million barrels making it the strongest demand for gas during the summer driving season, just behind the 4th of July.
THE PRICE OF A GALLON OF REGULAR UNLEADED IS UP ALREADY THIS WEEK
In Washington State the average price of a gallon of regular unleaded is selling for $5.10 a gallon up from $5.08 a gallon on Monday. In Yakima  average gasoline prices are up 11.5 cents per gallon in the last week, averaging $4.80 per gallon Monday, according to GasBuddy's survey of 91 stations in Yakima.
WE COULD STILL SEE HIGH GAS PRICES THROUGH NEXT MONTH
GasBuddy says gas prices started spiking in July and August as production was cut by Saudi Arabia and Russia. And while the summer driving season is almost over GasBuddy says there's still a chance prices could jump at the pump before this fall.
"Oil prices have eased slightly on concerns over China's struggling economy, and as oil production increases in the U.S. to nearly pre-Covid levels. However, with the tropics becoming more active in recent weeks, there remain threats to gas prices for the next few weeks," says Patrick De Haan, head of petroleum analysis at GasBuddy.
LOWER PRICES THIS FALL?
He says if the U.S. can avoid production cuts because of hurricanes the national average price of gas could be down to $3.25 a gallon this fall.
De Haan says gas stations, on September 16 are allowed to start the trasition back to a winter blend gas which could bring prices down into the winter.
GasBuddy warns to be "wary of crossing state lines" where gas prices can change. "Shopping around before crossing state lines can save motorists 25-50 cents per gallon in some situations."
LOOK: Stunning, historic hotels from every state and the stories behind them
Stacker
curated this list of stunning, historic hotels from every state. To be considered for inclusion, the structure must be more than 50 years old. Many of the selected hotels are listed on the National Trust for Historic Preservation, and several are purported to be haunted.
LOOK: See how much gasoline cost the year you started driving
To find out more about how has the price of gas changed throughout the years, Stacker ran the numbers on the cost of a gallon of gasoline for each of the last 84 years. Using
data from the Bureau of Labor Statistics
(released in April 2020), we analyzed the average price for a gallon of unleaded regular gasoline from 1976 to 2020 along with the Consumer Price Index (CPI) for unleaded regular gasoline from 1937 to 1976, including the absolute and inflation-adjusted prices for each year.
Read on to explore the cost of gas over time and rediscover just how much a gallon was when you first started driving.
See the Must-Drive Roads in Every State