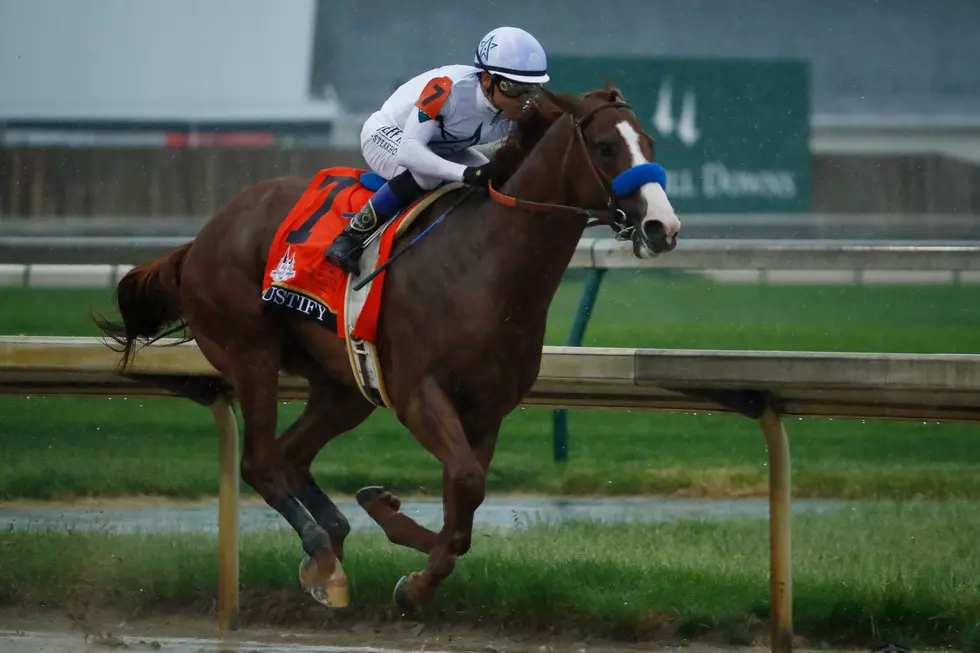 Justify Wins And Pays Big Bucks For Texas Bettor
Getty Images
On this day in History in 1977, Seattle Slew won the 103rd Kentucky Derby by one-and-three-quarters lengths. The great horse went on to take the Preakness and the Belmont, winning the Triple Crown.  In the 144 Derby races, only a dozen horses have gone on to win the triple crown.  Affirmed won it the year after Seattle Slew did and then 37 years would go by before American Pharoah would accomplish the feat in 2015.
So with the favorite, JUSTIFY, winning on Saturday, the stage is set for the possibility of the next triple crown champion. But as uncommon as that might be, it even more of a novelty as to what happened at the betting window on Saturday.
A Texas woman -who asked not to be identified- won $1.2 million on a $18 bet!  Not a bad return on investment!
The Austin resident won on a "Pick 5" bet in which she chose the first four race winners correctly as well as picking the Kentucky Derby winner.  How common is her accomplishment?  A Retama Park racetrack spokesperson in Selma, Texas, told  ABC News, "It's extremely rare. To bet that little amount of money and win $1.2 million is unheard of."
FYI, 1.2 million is how much Seattle Slew won during his career. (in 1977 dollars!)
Lady Luck comes home for the lady!