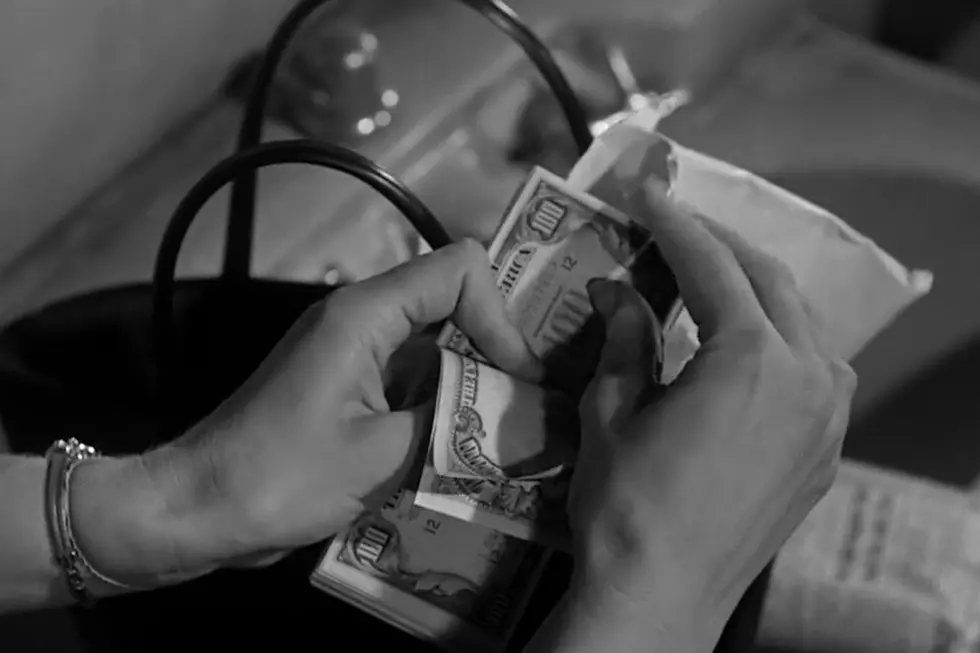 Job Availability Across the Yakima Valley for the Week of March 8th
Universal
Rihanna turned the phrase into a song so it makes it easier to sing it while a lot of us out here are just trying to, "work, work, work, work, work." Did you know that last Friday was National Employee Appreciation Day? Did you receive any acknowledgment? Every employee needs to feel wanted and I hope your current position provides that, if not. Check this list and begin planning for what you want. You are not a tree and sometimes making money moves is the adjustment you need to start the next phase in your life.
Norm's of Yakima
Searching for a bartender and servers
Yakima School District
School Bus Drivers and substitute drivers are needed
Hometown Roys and Oak Creek Ace Hardware
Always searching for good people and currently are in the process of expanding so they will for sure need more hires. You can pick-up an application at any store. Write on the top if you prefer only one opening or willing to go with anything
McClarin Plastics
Located at 180 East Jones Road in Wapato (509) 877-2228
Searching for Class A CDL Truck Drivers. Located at 700 S 1st St. in Selah you can stop by with your resume or contact Diane at 509-697-5588
Currently, they are in need of line cooks, prep cooks, To-Go Specialists, and more
If you don't mind getting your hand dirty positions are available
Home Depot
Hiring for cashiers, store support, customer service, warehouse associates, stockers, and more
Jobs available in Selah, Wenatchee, and beyond
The Hotel Y, Best Western Plus Yakima Hotel
Same positions are needed for both locations currently in search of housekeepers both spots are part-time but could work into full-time positions. Hotel Y - (509) 248-5650 and Best Western Plus Yakima - (509) 453-8898
Terril, Lewis & Wilke Insurance 
Currently hiring for to fill customer service positions you can apply with your resume via their Facebook page.
State Fair Park
Currently searching for an executive assistant to the President/CEO. You would be learning from a legend, plus what fun to be a part of one of the biggest and best fairs and event centers around. You can apply with your resume via their Facebook.
Also, State Fair Park is in need of an Agriculture and Exhibit Manager
Yakima Housing Authority
Currently hiring a property manager, section 8 Housing Facilitator, and Temporary Groundskeeper. Apply via yakimahousing.org
Vans 1885 Bar & Grill
Located in Naches if you are a hard worker they want you for their Vans army. (509) 653-2257
The White House Cafe
This is such a sweet place in Yakima and they are basically looking for it all. Cooks, servers, and hosts. Apply in person with your resume at The White House Cafe located at 3602 Kern Road in Yakima, WA 18+ please and good luck!
Orion Cinema & Mickey's Pub
Open for service recently Orion Cinema & Mickey's Pub is hiring for part-time servers with the stipulation that you'll be available to work nights and weekends with reliable transportation. Experience is preferred but not required. Please bring your resume and apply in person at 202 Chestnut in Yakima after 4:30 pm daily.
Graphite Construction
currently looking for experienced finish carpenters. If you know anyone that has at least 4 years experience with finish carpentry, please have them send a resume to info@graphiteconstruction.com or call (509) 731-6785
Bear On Air
Ever wanted to get into radio but also work from home? There is currently an opportunity with Bear On Air
The right people will be looking for part time hours, on contract. Pay is commission-based, so the more you put into it the more you'll get out. You should be motivated, with a good attitude and a spirit for results-based productivity.

-Work for a local product that you believe in

-Good commission rates worth your time and effort

-The longer a client stays the more you get paid
Interested or want more information? Contact today at Nikki@DarlingProductionsLLC.com
they are now hiring for myriad part-time jobs over the course of 30-plus nights from June through August.
Hit a home run by applying today here is how
"Looking for a part-time, summer job? The Pippins are accepting applications for a limited number of positions for hard-working folks aged 16 and older! Apply here to start the process:https://www.surveymonkey.com/r/PippinsJobs"
 YoYakima
Near the Valley Mall Yo Yakima is searching for part-time workers. Must be at least 18+ and you can bring your resume in today.
Legends Hotel and Casino
Are you feeling lucky? Legends Hotel and Casino is currently hiring in a few different departments.
Culinary Trainer
F&B Cashier
F&B Cook I
F&B Cook II (Internal)
F&B Server
Facilities Master Plumber
Finance Soft Count Lead
Hotel Shift Manager
Machines Assistant - Shift Manager
If you have more jobs that you would like added to the list by messaging us all week long
Robber
For anyone out there stealing from others as a full-time or part-time job I hope you get caught. The police are on the hunt for you and it's only a matter of time.
LOOK: Here are 25 ways you could start saving money today
These money-saving tips—from finding discounts to simple changes to your daily habits—can come in handy whether you have a specific savings goal, want to stash away cash for retirement, or just want to pinch pennies. It's never too late to be more financially savvy. Read on to learn more about how you can start saving now. [
From:
25 ways you could be saving money today
]
LOOK: Here are 25 ways you could start saving money today
These money-saving tips—from finding discounts to simple changes to your daily habits—can come in handy whether you have a specific savings goal, want to stash away cash for retirement, or just want to pinch pennies. It's never too late to be more financially savvy. Read on to learn more about how you can start saving now. [
From:
25 ways you could be saving money today
]
LOOK: Here are 25 ways you could start saving money today
These money-saving tips—from finding discounts to simple changes to your daily habits—can come in handy whether you have a specific savings goal, want to stash away cash for retirement, or just want to pinch pennies. It's never too late to be more financially savvy. Read on to learn more about how you can start saving now. [
From:
25 ways you could be saving money today
]