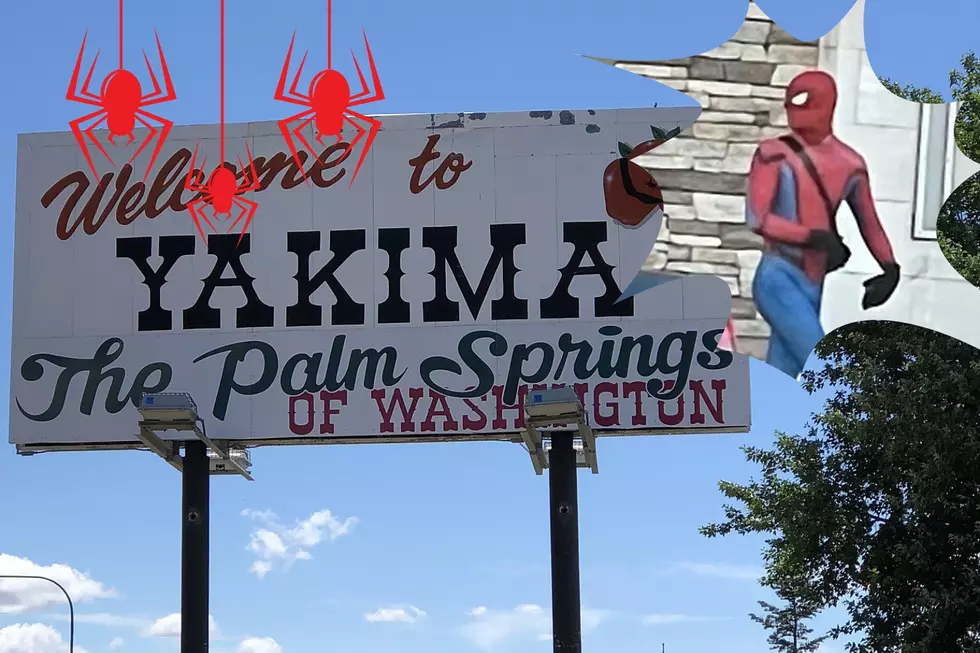 Crime that bad? Amazing Spider-Man Seems Paranoid Walking on Yakima Ave.
James S. Vera @ The Hotel Maison (Yakima) / TSM - DME / Canva
I saw these pictures, and I couldn't help it. I started singing! "Spider-Man, Spider-Man, does whatever a spider can. He walks the street, Yakima Ave, looks over his shoulder, cover's his @$$, watch out YAKIMA! Here comes the Spider-Man." I started to make a 2nd verse, but then my wife told me to shut up (rightfully so).
James S. Vera snapped these pictures (below) at The Hotel Maison (321 E. Yakima, Ave) on Sunday afternoon around 2:40p. They show Spider-Man walking and looking over his shoulder. This surprises me because shouldn't his "Spider-Senses" or "Peter Tingles" warn him of any danger? After getting the pictures, James commented how:
"It looks like he was balancing on the railing with his legs on it like doing crunches. But he was angling himself in a position to take pictures of himself." – James S. Vera

 
James posted the pictures on the Facebook Group "WTF Just happened in Yakima?" and naturally, the thread blew up with over 560 reactions and 124 comments. These are some of my personal favorites:
"Awesome, this town needs a hero." – Ripley Ericaann
"Outta web fluid dammit!" – Stan Owen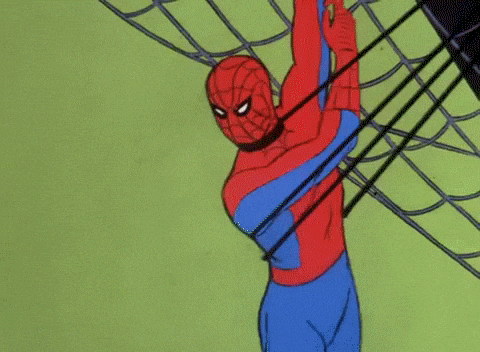 Giphy.com
"He's looking for Mary Jane. Sometimes, she hangs out on 1st Street and by Target." – Apryl Christine

 
"I love this! I doubt he's high or robbing anyone, lol. Dude's just out there living his best life and being a fun thing for kids to see driving by." – Aleah Currey Walker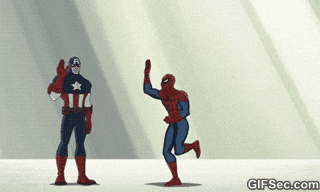 Giphy.com
"Just some kid having fun looked like a teenager. The kid had a blast watching him do flips. Dinner and a show at Olive Garden." – Ariana Schiffelbein
"How can you tell crime has gotten out of hand in Yakima? Friendly Neighborhood Spider-Man leaves New York to come help us." – Jayson Kelly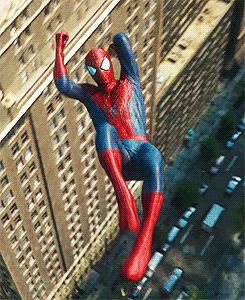 Giphy.com
One commenter was channeling her inner J. Jonah Jameson with her caution about Spider-Man possibly being more a menace than a hero.
"I would be suspicious of what's in that bag and the fact he's dressed like that would make me wonder. I guess we will see maybe if he shows up on the news" – Mae Sinclair
From the best I can tell, Spidey wasn't on the news for anything that would likely link him to the Sinister Six. So I'm just going to assume this was someone having some fun, which is what we all should take a little more time to do. Why the backpack? Well, anyone who knows Spider-Man knows he has to stash his regular clothes somewhere. Usually, he keeps it in a bag and then sticks it to the side of a building for retrieval later. So I guess it's safe to say this Spider-Man ran out of web fluid, or doesn't trust leaving his bag anywhere.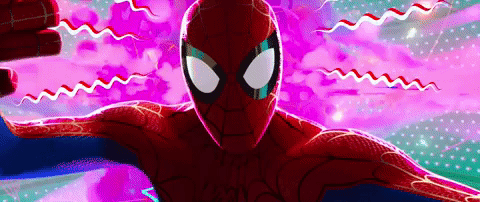 Giphy.com
MORE TO READ:
What One Man Learned Reading All 27,000 Marvel Comics
The Weirdest Marvel Comics Ever Published
Of all the thousands of comics published by Marvel, these are far and away the strangest.