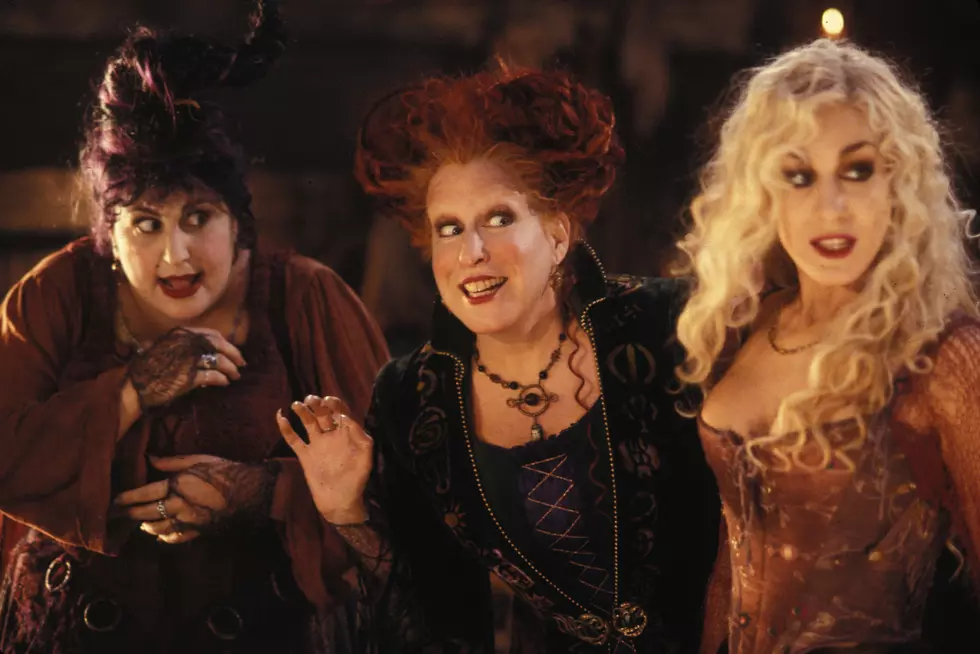 Excited to Run Amuck Saturday? Watch Hocus Pocus in Moxee!
Buena Vista
Interested in watching Hocus Pocus underneath the stars this Saturday? If you weren't aware amuck, amuck, amuck is happening all over the world as the wait is FINALLY over. Hocus Pocus 2 has arrived Disney Plus streaming...did you watch it at midnight or are waiting until this evening? If you want to wait and get caught back up with the film that started it all, keep reading for a very magical opportunity!
It's Hocus Pocus Time Baby!
Where Can I Watch Hocus Pocus Under the Stars?
This Saturday, October 1st 2022 head to Moxee City Park, located at S Rivard Rd, Moxee, WA 98936, USA. At dusk we ride...er watch Hocus Pocus starring Bette Midler, Kathrine Najimy and Sarah Jessica Parker.
Grab your family, friends and blankets and join the city of Moxee in park at dusk for a FREE movie!
Will There Be Food Available?
Yes! There will be hot dogs, nachos, popcorn, and more for purchase from the Moxee Hop Festival Royalty!
Should You Dress Up?
Of course! Grab your witch hats, black cats, cauldrons, brooms and good attitudes for this family friendly fun chance to enjoy the gorgeous fall air that isn't too cold just yet and create some memories for you and the ones you love most!
Fun Hocus Pocus Facts According to Insider.com
Those were real moths that flew out of Billy's mouth!
Each witch's dress had inspiration behind it. Sarah's was sleeping beauty, Mary's is Sleeping Beauty but for Winifred the inspiration came from the star herself Bette Midler!


'You can't put her in some black witch outfit. You have to put her in something that's colorful and fun and has a little sparkle to it.'"
Nailed it!
Hocus Pocus
Celebs Share Their Personal Paranormal Stories
SWEET: Here are the most popular Halloween candies
25 Scaredy Cat-Approved Halloween Movies
LOOK: How Halloween has changed in the past 100 years
Stacker
compiled a list of ways that Halloween has changed over the last 100 years, from how we celebrate it on the day to the costumes we wear trick-or-treating. We've included events, inventions, and trends that changed the ways that Halloween was celebrated over time. Many of these traditions were phased out over time. But just like fake blood in a carpet, every bit of Halloween's history left an impression we can see traces of today.
LOOK: 34 spooky dessert recipes for this Halloween