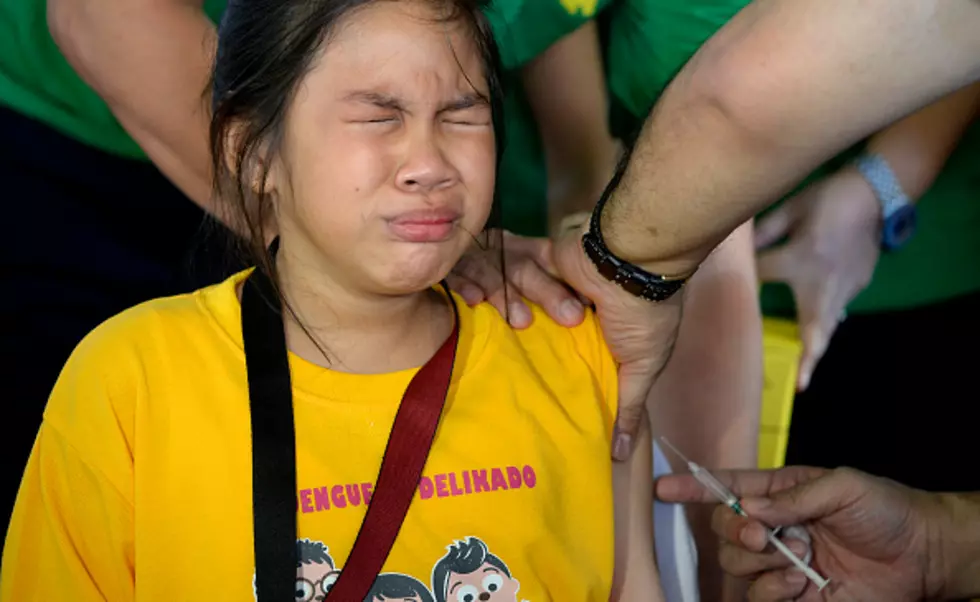 Helping The Hardest Hit Get The Shots They Need
AFP/Getty Images
It's complicated. How else would you describe the process to make sure all who are eligible actually get there COVID-19 vaccinations?  Have you, family or friends tried to find a place and time for not one but two shots? Complicated and even harder for some minority groups.
A press release today from a group called All In Washington announces its Vaccine Equity Initiative, "in response to inequitable vaccine distribution among communities disproportionately impacted by COVID-19. The Initiative targets and streamlines funds to trusted and known, community-based organizations who can conduct linguistically and culturally-specific vaccine education and outreach, as well as safely facilitate mobile and pop-up vaccine clinics for those who want to get vaccinated."
First things first - the money - $30M in combined private and public investment.  .  The group hopes to raise 15-million dollars to match the same amount in government money for vaccine outreach and education.
As their news release indicates, the money is meant to reach underserved populations that may need special considerations for language or cultural  reasons.  National statistics show that often it's persons of color who are most affected by the pandemic and Washington State is no exception.
Case in point from a Seattle newspaper report.  48% of the state's COVID patients have been white yet 67% of state residents getting the vaccine have been white. " Data shows the pandemic has disproportionately impacted Black, Indigenous, and People of Color (BIPOC), immigrants, refugees, and rural and remote residents - yet they are significantly under-vaccinated."
Is All In Washington pursuing some sort of "social justice through medicine"  with this particular initiative?  You could perhaps say that as Jesus Hernandez, CEO, Family Health Centers in Okanogan County says "We also cannot ignore that BIPOC communities have faced a painful history of systemic racism in our public health and medical systems."  You can debate the reasons for that another time, but for now, it sounds like a program that is needed and should help.