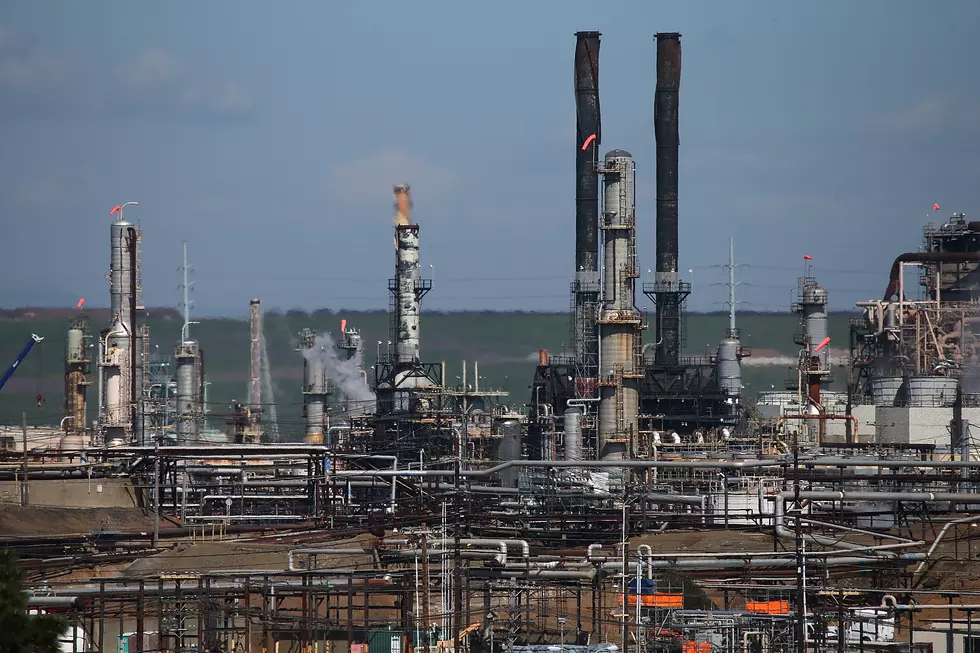 Feds Issue Safety Alert Stemming From Tesoro Refinery Blast
Getty Images
ANACORTES, Wash. (AP) — Federal investigators issued new safety recommendations aimed at preventing accidents similar to the 2010 explosion that killed seven workers at the Tesoro refinery in Anacortes.
The U.S. Chemical Safety Board released the safety alert Thursday after concluding that new industry guidelines weren't strong enough.
The Skagit Valley Herald says the board investigation into the blast found that a device called a heat exchanger cracked and weakened over time. The agency found the heat exchanger weakened because of what is called high temperature hydrogen attack.
Tesoro said in a statement Friday that it would "continue to review and evaluate the recommendations and guidance" in order to have high safety standards.
Meanwhile, Tesoro is appealing 39 willful violations and five serious violations of safety and health regulations, as well as about $2 million in fines levied by state workplace regulators.