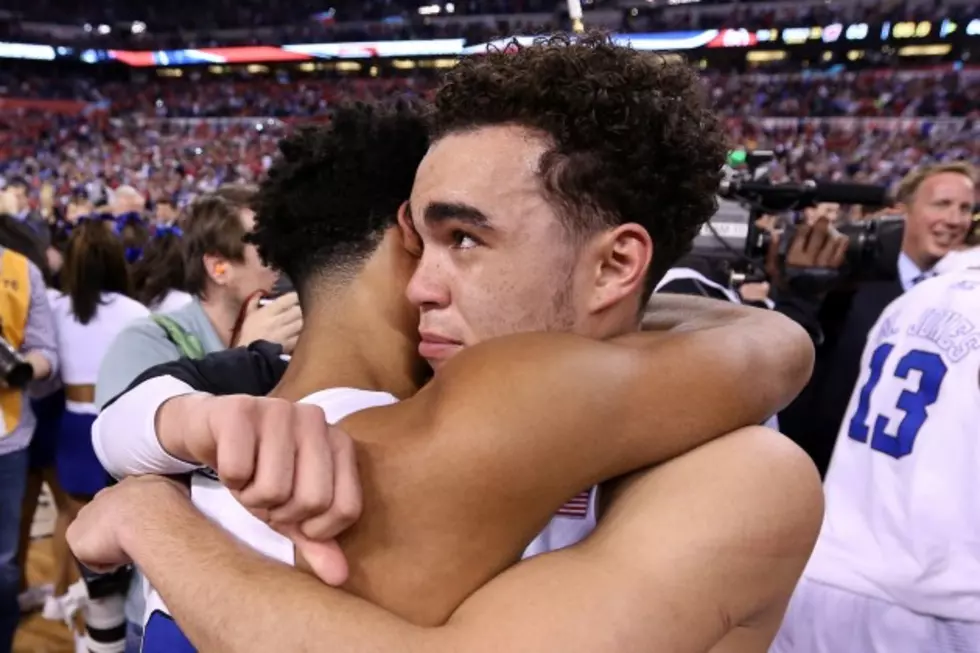 Duke Bedevils Badgers, Takes Fifth NCAA Basketball Championship
Getty Images
INDIANAPOLIS (AP) -- Duke certainly knows how to celebrate championships.
Especially in Indianapolis, where the Blue Devils have won three of their five titles.
When the clock struck zero, the kids from Durham stormed off their bench and onto the raised floor inside Lucas Oil Stadium. Players started donning black and blue T-shirts that read "National Champions," and standout freshman Jahlil Okafor slipped on a black and gold championship hat -- turned backward -- as he clambered onto the stage and hugged his best friend, Tyus Jones.
Jones, who dominated Wisconsin when the teams met in December, spoiled the Badgers' night again. He finished with 23 points and was voted Final Four most outstanding player.
"My teammates and the coaching staff, they've given me confidence," Jones said as sprays of confetti covered the stage. "They believed in me and trusted in me all year. There wasn't a moment they doubted me."
Wisconsin players filed quietly off the floor and headed to the locker room, the goofballs from Madison having taken the Badgers' fan base on quite a ride.