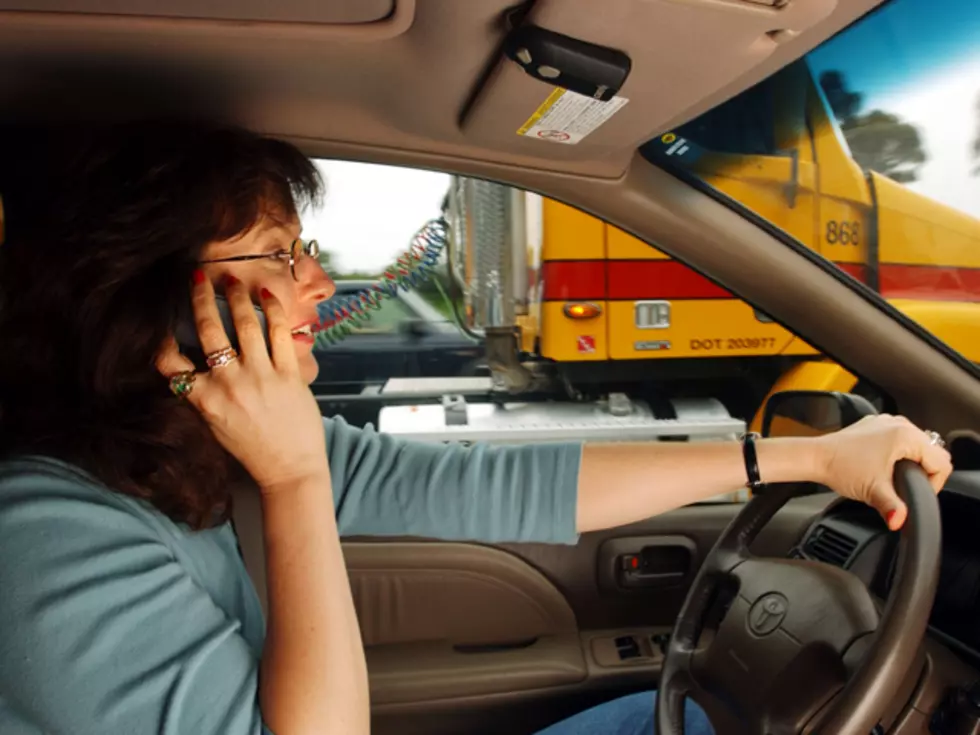 Drivers to Face New Distracted Driving Penalties in Washington
David McNew, Getty Images
OLYMPIA, Wash. (AP) — Holding a phone while driving in Washington state could become illegal in 2019 if Gov. Jay Inslee signs a distracted driving measure passed by the Legislature.
The bill cleared both chambers Wednesday and now heads to the governor's desk. If approved by Inslee as expected, the measure would go into effect January 2019.
It would make it illegal to hold a phone or other electronic device while driving a car or when stopped at a traffic light. Some exceptions include contacting emergency services, amateur radio operators or messaging from transit system dispatch services.
Under the measure, the standard traffic fine of $136 would apply to a first offense, but would increase to about $235 on a second offense within five years. The first distracted driving offense would also be reportable to insurance companies, which could raise rates like any other moving violation.