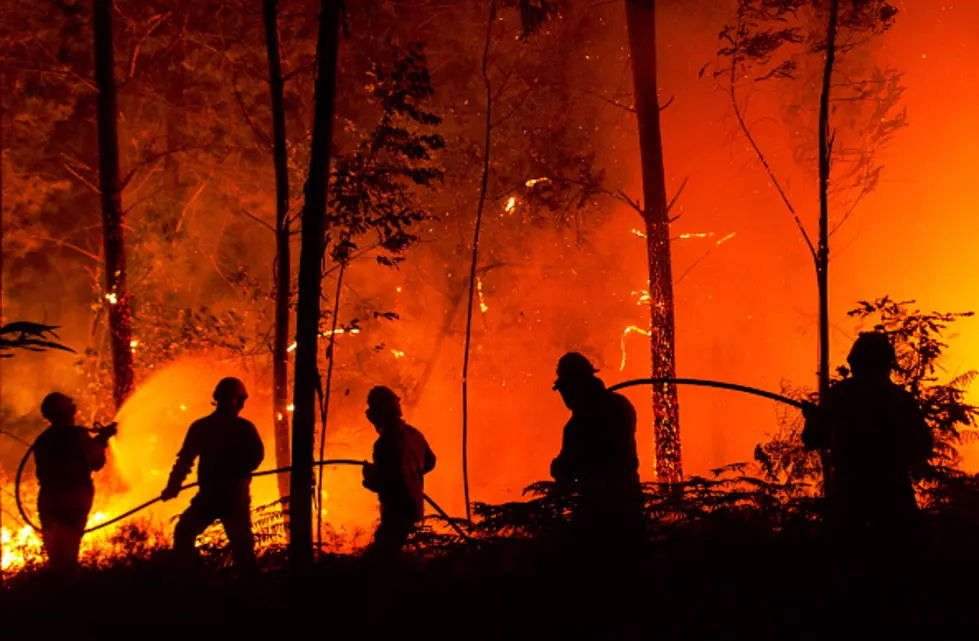 DNR Land Closed on Friday To Prevent Explosive Wildfire
Getty Images
It's hot and dry in Washington State and as a result the Commissioner of Public Lands Hillary Franz announced Today the Washington State Department of Natural Resources is temporarily closing all recreational and public access to DNR-managed lands in eastern Washington beginning 12:01 a.m. on Friday, July 23. The closure is an effort to prevent a large wildfire.
THE CLOSURE APPLIES TO ALL DNR MANAGED STATE LAND
State officials say the closure applies to DNR-managed state lands conservation areas, community forests and any associated roads, trails, campgrounds, recreational sites or recreational facilities. Franz made the announcement as she visited the Red Apple fire near Wenatchee which has burned more than 12,000 acres.
IT'S A HOT SUMMER AND THE STATE IS BONE DRY
"This summer is smashing all our records and leaving the state bone dry, leaving eastern Washington to face an ongoing, tremendous risk of wildfire," said Commissioner of Public Lands Hilary Franz, the elected official who oversees DNR. "Over the past year and a half, we have been reminded just how important our public lands are, so closing them is not a decision we take lightly. But with the drought leaving the region as dry as ever we must do all that we can to prevent human-caused fires."
She says firefighters and resources are being stretched thin the reason why "they must take reasonable steps - and make sacrifices - in order to protect them and our communities."
THERE'S NO SET DATE WHEN THE LANDS WILL REOPEN
A release says DNR decided to close recreational and public access to its managed lands in eastern Washington based on a number of factors, including current extreme hot and dry conditions, a forecast that shows no meaningful precipitation in the near future, current fuel loads, and a concern for public safety.
When the areas will reopen will depend upon conditions. DNR staff will be monitoring to determine a reopening date.
DNR joins the Umatilla National Forest and the Confederated Tribes of the Colville Reservation in closing lands in eastern Washington to public access.
Anyone who spots a wildfire should call 911 to report it as soon as possible.
LOOK: Famous Historic Homes in Every State