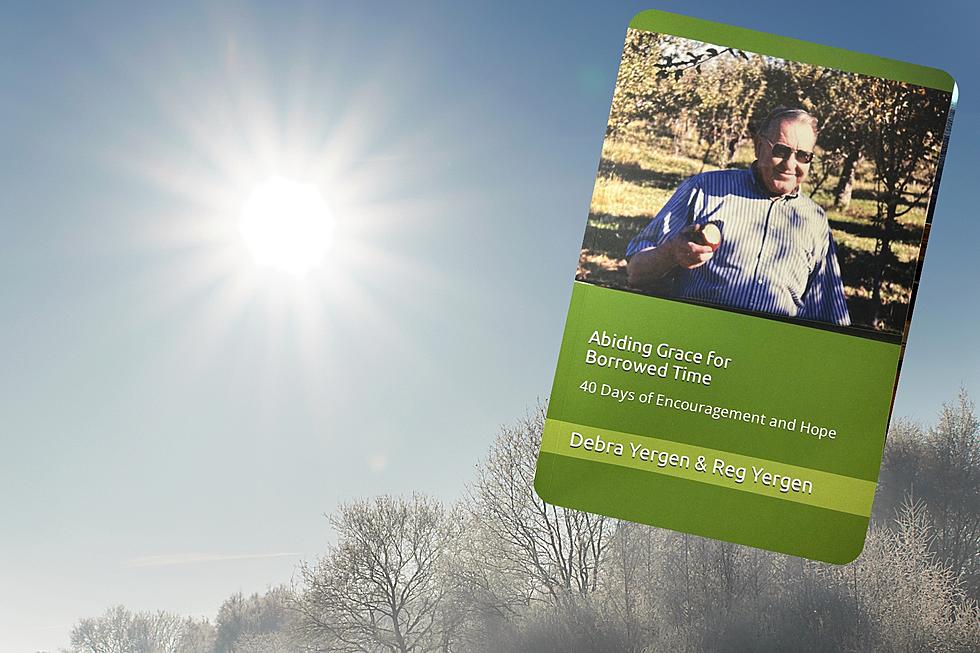 Yakima's Amazon Best-Selling Author Publishes Inspiring New Book
Debra Yergen, Canva
Available on Amazon just in time for Father's Day, comes the latest inspiring book by local, Yakima Valley Amazon best-selling author Debra Yergen.
The book takes readers on a 40-day journey to transform grief into a blessing, hope, and lasting encouragement.
ABIDING GRACE FOR BORROWED TIME: 40 Days of Encouragement and Hope
Author Debra Yergen was a guest on Good Morning Yakima on Wednesday, June 7th, to talk about her new book, ABIDING GRACE FOR BORROWED TIME: 40 Days of Encouragement and Hope. Brian Stephenson and Lance Tormey got some insights into what inspired Debra to create her latest inspirational work.
Yergen told us that this project has been the most important project of her life and that she's hopeful readers will join us for encouragement that can only come from a man who has lived and walked with God for more than 80 years. That man, it turns out, is not only Debra's co-author on the project but also her father, Reg Yergen.
God Uses Unexpected and Unplanned Events in Your Life to Reach and Encourage
Yergen believes: If you are here – alive – God has a purpose for your life. It may not be the purpose you chose. It often is not. The Bible is filled with people who God used in unlikely and unpreferred ways. If your life has hit unexpected bumps or if God is using you in unexplained ways, this devotional will uplift and nourish you.
Perhaps you are a caregiver to someone with a life-changing illness or injury. You devote everything you have and sometimes wonder if it's enough. God sees your heart and your devotion. He wants to refill your cup as you also bless others.
Where Can You Find Debra Yergen's New Book?
Published by Whole House Publications, there are 3 options: Kindle, Hard Back, and Paperback books. Kindle: $3.99 (pre-order for June 11 at Amazon.com) Hardback $12.99.  Paperback: $6.99.
The book will soon be available at Inklings Bookshop in Yakima & Sundance Espresso in Selah.
LISTEN TO THE DEBRA YERGEN INTERVIEW ON NEWSTALK KIT BELOW
Got a news tip? Email us here.
MOST POPULAR STORIES:
LOOK: The states with the most UFO sightings
For each state, we've also included details of famous UFO sightings in that state. Of note is that almost three-quarters of all UFO sighting reports in the United States
occur between 4 p.m. and midnight
, and tend to peak between 9 and 10 p.m. Food for thought next time you're out scoping for alien life. Keep reading to see which states have had the most UFO sightings.
READ ON: Weird, wild UFO sightings from throughout history