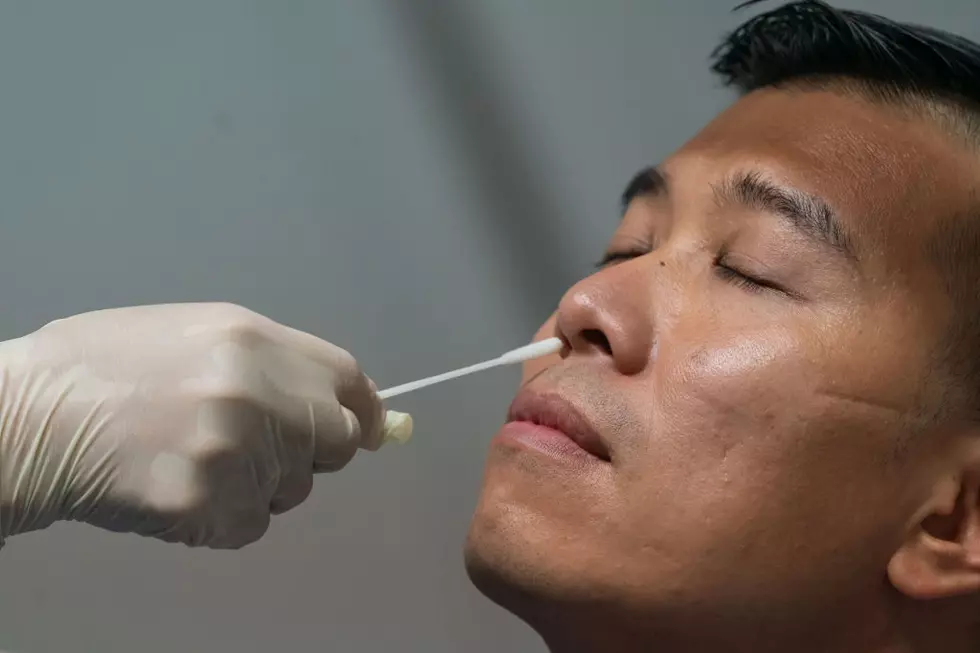 Covid's Not Done With Us Yet, Yakima's Memorial Continues Testing
Getty Images
The CDC Facebook page says that as of today, May 16,  257.9 million people in America have received at least one dose of a #COVID19 vaccine. Of those, 220.6 million are fully vaccinated. More than 102.3 million people have received a COVID-19 booster dose. 
Yakima County Covid Snapshot
The numbers for Yakima County show the daily average number of cases at 21 which amounts to 8 cases per 100,000 residents....an increase of 36% over the past 14 days. In addition, the CDC says only 63% of county residents are fully vaccinated.
So Covid in Yakima is nothing like it was at the peak of the pandemic but it's still around so  Yakima Valley Memorial, Yakima Valley College, and Signal Health have announced that the community COVID-19 testing site at YVC will remain open through August 27, 2022.
Testing As A Tool To Limit Spread
The University of Washington (UW), also involved as a partner, has extended its contract for funding and laboratory test work for the site.
Memorial Hospital:
COVID-19 testing continues to remain an important strategy to control the spread of Covid-19. Testing, along with vaccinations and boosters, provides the means to limit the spread. The UW is tracking new Omicron variants in Washington state that have the potential to increase community transmission. Access to low-barrier Covid-19 testing ensures people can quickly determine if they are infected and take measures to prevent the spread to others.
What To Do & Where It's At
The YVC site is a walk-up clinic, where you park and walk up to the test site, located at 810 S. 14th Ave., in a parking lot on the north side of the college. For those unable to leave their vehicles, there are ADA parking signs in the patient parking lot with the phone number to the test trailer. When called, volunteers will come out to cars to do the test. COVID-19 testing is available Tuesday through Saturday, from 8 a.m. to 3 p.m.
The test is free of charge and open to everyone, with or without identification. There is no check of immigration and Spanish-speaking staff is available for translation.
The YVC site is the only community test site between Richland and Seattle. Patients swab themselves following instructions from the testing staff. COVID-19 testing is open to anyone with symptoms, or anyone who has been exposed or is concerned about exposure. Tests can be performed on infants as young as 3 months and results are generally available the day after testing.
Answers to 25 common COVID-19 vaccine questions
Vaccinations for COVID-19 began being administered in the U.S. on Dec. 14, 2020. The quick rollout came a little more than a year after the virus was first identified in November 2019. The impressive speed with which vaccines were developed has also left a lot of people with a lot of questions. The questions range from the practical—how will I get vaccinated?—to the scientific—how do these vaccines even work?
Keep reading to discover answers to 25 common COVID-19 vaccine questions.