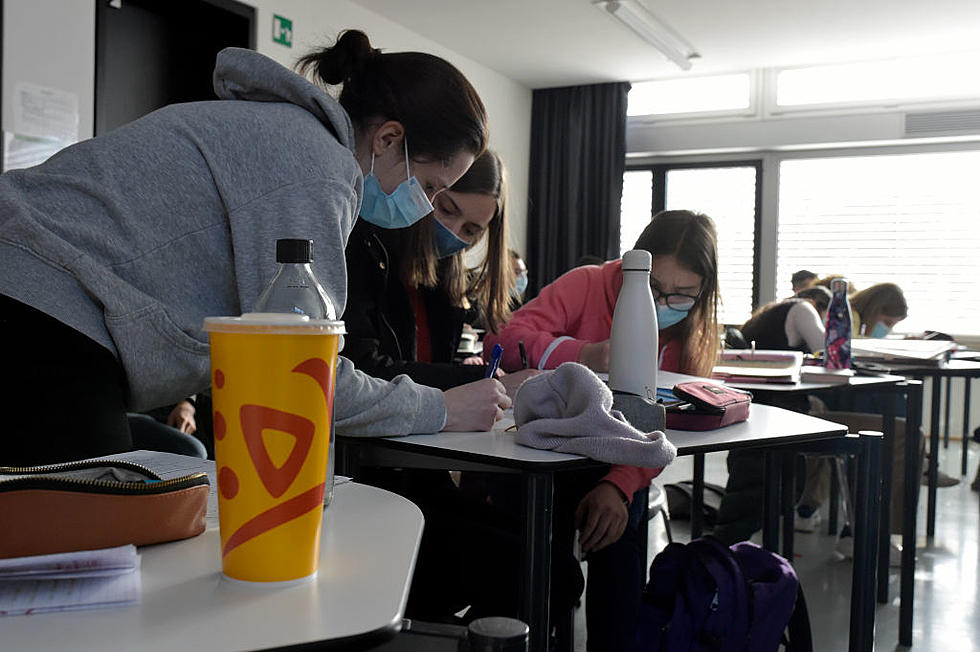 Yakima Health Officials Cancel School Vaccine Challenge
Getty Images
A challenge called "Race for Community Immunity" to get more students vaccinated against COVID-19 has been cancelled according to Yakima County Commissioner Amanda McKinney who is also a member of the Yakima Health District Board of Health. McKinney says she was upset when she found the district was releasing details of the challenge at four area schools. She believes the vaccine for younger people is a decision that should be made in private by a parent. She's was also concerned about peer pressure.
Schools that were involved in the program were La Salle and Toppenish high schools, Davis and Yakima Online.
The challenge was for those 16 and over.
******************
Previous coverage
***Coronavirus Update***
Washington State officials say nearly 59% of people in the state age 16 and up have been vaccinated. When the number reaches 70% state officials say the economy can fully reopen and they're hoping that happens by June 30.
One way health officials are hoping to move the needle is to involve high school students to nudge each other and their families to get the shots.
KIT's Lance Tormey has reported on the program called  "Race for Community Immunity" and five Yakima County High Schools are involved in the challenge.
Lance says it started on May 19 and the students are now in a race to see which student body has more people vaccinated. Schools involved in the challenge include Davis High School, Eisenhower High School, Yakima Online, La Salle High School, and Toppenish High School.
A press release from the Yakima Health District says "as part of this challenge, eligible students are encouraged to get vaccinated at the Community Vaccination Center (CVC) at Yakima State Fair Park or at Mobile Vaccine Unit locations. Every week, the Yakima Health District will provide updates on the percentage of students vaccinated by schools. Only those 16 and older will count as part of this challenge."
Yakima School District officials released a statement saying "we thank the Yakima Health District for collaborating with districts in this spirited campaign to increase the access and visibility of information about vaccines and vaccine clinics in Yakima, especially those at schools (with parent permission) that provide easy access for our busy families." ...Only there's one BIG Problem.
Yakima County Commissioner Amanda McKinney is upset the health district started this program on Wednesday. She says she's asking the board of health to stop the program and other marketing of the vaccine to younger students in Yakima County.
McKinney told KIT news she believed the County Health District understood at their last meeting that she wanted to the board to review the materials before any new programs were launched and especially if it targets teens.
The Commissioner believes the decision to get the vaccine is a private family matter and not something to be subjected to a student driven school spirit campaign.