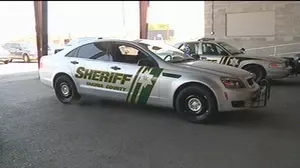 Body Of Man Found In Lower Valley Thursday
The Yakima County Sheriff's office is investigating after the body of a man was found by a resident in the Yakima River near the State Route 22 bridge Thursday afternoon. Detectives say the body appears to have been in the water for an extended period of time. Authorities are now trying to identify the victim checking missing person reports throughout the area. An Autopsy is set for Monday to determine how the person died.
Anyone with information regarding this case is asked to call the Yakima County Sheriff's Office at 574-2500 or 800-572-0490.  Tips including anonymous tips can also be called into Crime Stoppers of Yakima County at 248-9980 or 800-248-9980 or on the internet at yakima.crimestoppersweb.com.