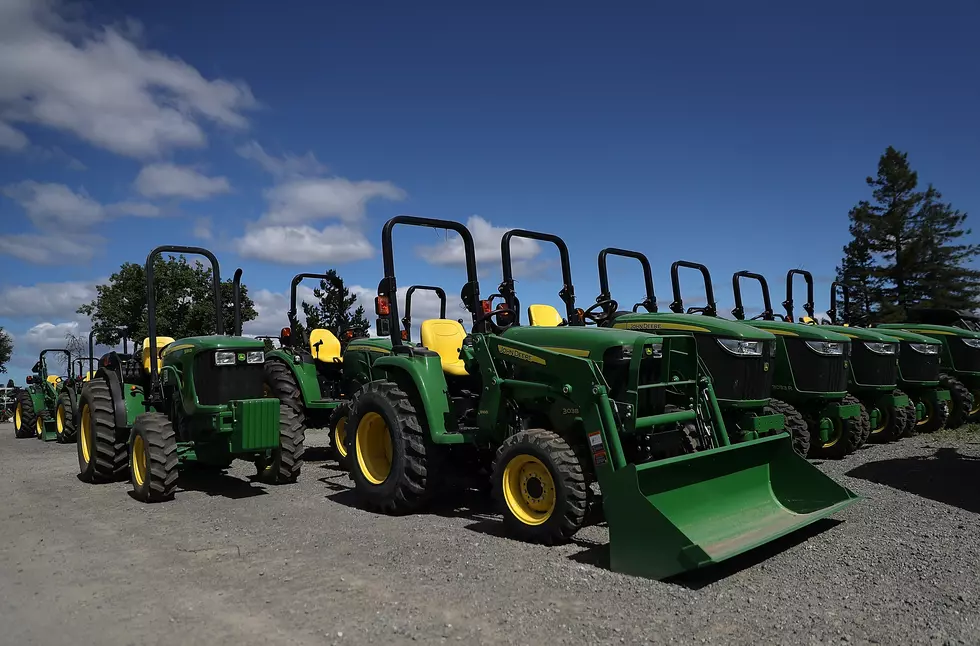 Ag News: Tractor Sales Up
Getty Images
**The sale of tractors in the U.S. was up 17% in May compared to a year ago.
According to the Association of Equipment Manufacturer's, the first five months in 2018, a total of 96,736 tractors were sold compared to 92,154 thru May 2017, up 5%.
Agrimarketing.com reports, for the month, two-wheel drive tractors, under 40 HP, were up 20%, while 40 to 100 HP were up 7%, and 100+ HP were up 20%. 4-wheel drive tractors were down 6%.
**What does a meat company, in the business of raising and slaughtering animals for food, do when startups develop disruptive technologies that cut out the need for animals?
In the case of Tyson Foods, it invests in them.
Agriculture.com reports, through its year-and-a-half-old Tyson Ventures, the meat company has invested in three companies manufacturing meat and meat-like products without animals. They've also invested in a food traceability startup and a consumer cooking technology.
**A new effort led by two Mountain-state governors has been formed to promote carbon capture policy and technology deployment.
According to Agri-Pulse, the bipartisan Governors'
Partnership on Carbon Capture, led by Wyoming Republican Matt Mead and Montana Democrat Steve Bullock, will undertake initiatives and support policies to further develop and deploy carbon capture projects and CO2 pipeline infrastructure.
Governors from Oklahoma, Kansas, Louisiana and Utah have already joined the partnership to undertake analyses, make policy recommendations and harness the leadership of
participating governors to further CO2 technologies.