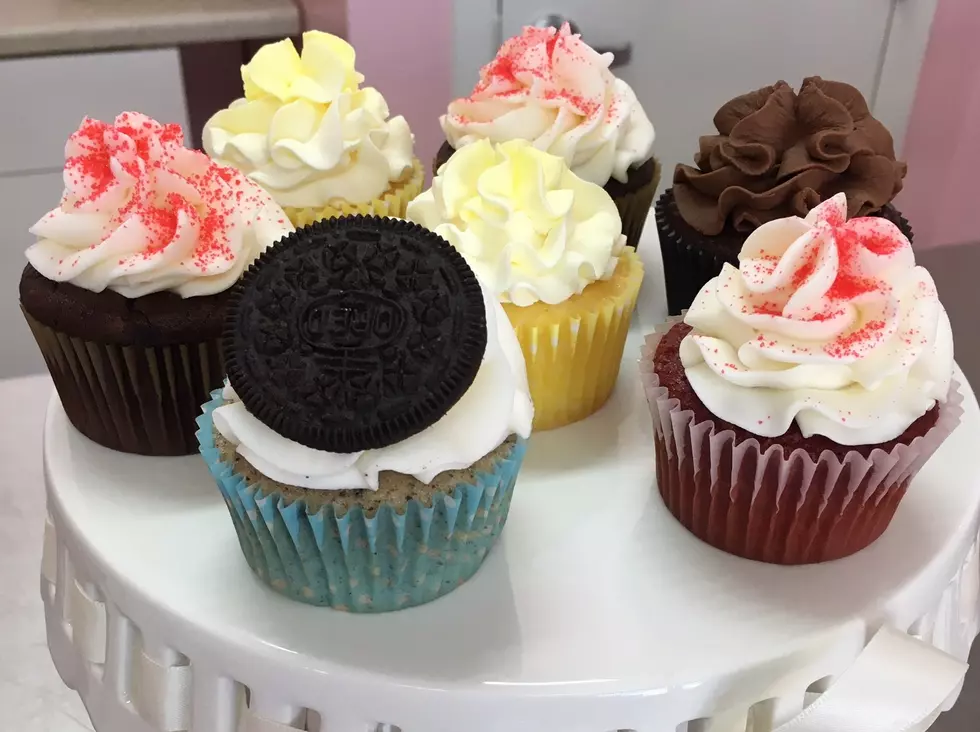 5 Best Kept Foodie Secrets in Yakima
pnwfoodphotog
We're all trying to do our part to support the community! For my part, I've been reaching out to local foodies and checking out hidden local restaurants with great food and service. We all appreciate the well-known places (and Yakima has a lot of great food!), but I've enlisted many eyes and taste buds to help uncover five secrets that if you haven't heard about, you will thank me for later.
Whether you're in the mood for Italian food, a great breakfast, brunch or lunch, fresh sushi, outstanding Mexican food or the perfect cupcakes, you might never have heard of these.
1. If your day starts with breakfast, order pickup or delivery from Main Stop On The Avenue. 120 E Yakima Avenue, just west of Jimmy Johns. Tuesday through Sunday, 7am to 3pm. Their breakfasts are large enough to feed a lumberjack, just like the one's grandma made when I was a kid. Eggs, sausage, hash browns, toast (or fruit if you're gluten-free). Hot coffee, or fresh cold orange juice. And that's just the beginning. If you enjoy a hearty home-style breakfast or lunch, you can't go wrong with Main Stop on the Avenue. 509-571-1533.
2. Long before COVID, Obento House has been tucked into a tiny cluster of medical offices just off of Summitview, exclusively preparing sushi to go.  They offer no tables and do not have a website. Instead, they make fresh sushi rolls, yakisoba, steam bao (flour bun), BBQ pork, and other favorite Japanese menu items to go, including a "secret menu" that the owner Grace says, "People find out about and when they order it we make it for them."  One of those items is Okonomiyaki (a light pancake filled with stir-fried vegetables and your choice of octopus, shrimp or scallops) for just $12. It's a lot of food so Grace recommends it for dinner or when you eat your biggest meal. You'll find Obento House at 11 N 11th Avenue, #105, or by phone 509-575-7879.
3. There's almost never a day I'm not in the mood for great Mexican food. Recently, my wife uncovered a hidden eatery that blew us away. I've always been someone who believes to some degree, "You get what you pay for." But at the family-owned and run Blue Hills Restaurant, you get far more than you pay for.  From carne asada to chicken enchiladas, and tortas to-die-for, every bite was better than the last. So fresh and perfectly seasoned. Their menu is extensive and the prices seem too good to be real. It's great food at a great price. But don't blink or you might drive by and miss it. Blue Hills Mexican Restaurant is located at 1112 1/2 Tieton Drive. 509-469-3777
If you love Chicago-style pizza -- dough with the perfect give, mile-high toppings, cheese that's gooey underneath and crisp on the top, Valley Italian Pizza and Pasta will not disappoint. Throw out whatever you thought pizza could be because this pizza is hearty, moist, light and absolutely satisfying. We ordered a meat pizza and added mushroom and black olives. It's pick-up and delivery only right now, but the flavor is so satisfying, you'll feel like you're eating out even if you're eating at home. "Godere! Il magnifico cibo." (Enjoy the magnificent food!) Valley Italian Pizza and Pasta. 2304 S. 1st Street, Union Gap. 509-571-1599.
In 18th Century France, in a prior economic downturn, Marie-Antoinette is credited with saying, "Let them eat cake." I stumbled upon Blossom Cups & Cakes entirely by accident, when I stopped at a nearby establishment that was close. Andrea's cupcakes are seriously amazing as well as delicious! Her shop is not large enough to practice social distancing, but her cupcakes are worth standing in the rain if you have to. And, she offers $1 off 6 or $2 off a dozen if you're gifting them to a hospital or medical office to thank the people taking care of others. Blossom Cups & Cakes is located at 3607 Nob HIll Blvd. Phone: 509-895-7677
Let me know what you think when you try any of these places or if you have other suggestions for 'Best Kept Foodie Secrets' in Yakima that I should try. Message me on the app. Download for free.
Enter your number to get our free mobile app
KEEP READING: 3-ingredient recipes you can make right now