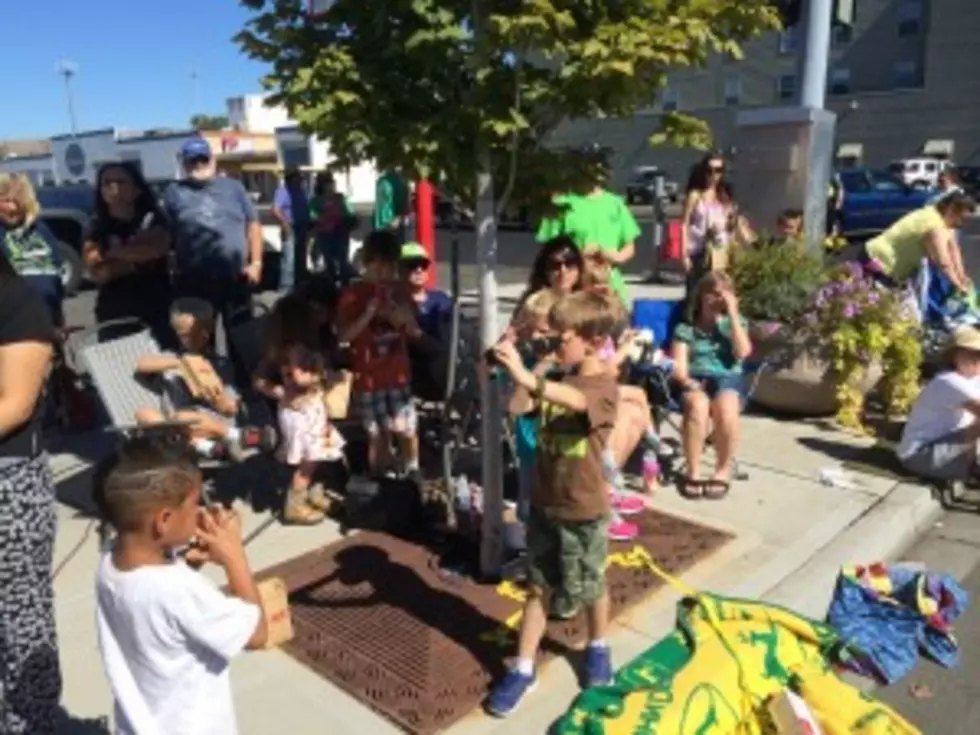 2015 Yakima Sunfair Parade Info Guide
TSM
Here's a handy info guide to, hopefully, answer some of your questions!

Start time: 10 a.m.
End time: Approximately 1:00 p.m.

Entries: Over 500

Grand Marshal: Greg Stewart - President/G.M. of State Fair Park

Route/Distance: The parade will make its way down Yakima Avenue, beginning at16th Avenue and concluding at Naches Avenue, covering a mile and a half.

Parking: Beginning at 8:00 am on Saturday, no parking will be allowed on Yakima Avenue between 16th Ave. and Naches Ave. Side streets along the parade route will also be closed to through traffic while the parade is underway. As the last entries in the parade pass by the closed side streets, they will be reopened to traffic.

Parade Entries Check-In: Those participating will line-up along 16th Avenue between
Summitview Ave. and Nob Hill Blvd. which will also be closed to all traffic, as will side streets that intersect 16th, from 6:00 am until entries make their way onto the parade route.

Bus Service: Yakima Transit will not start bus service on any routes until 12:45 pm. Special shuttles to State Fair Park will run as scheduled while the parade is underway.