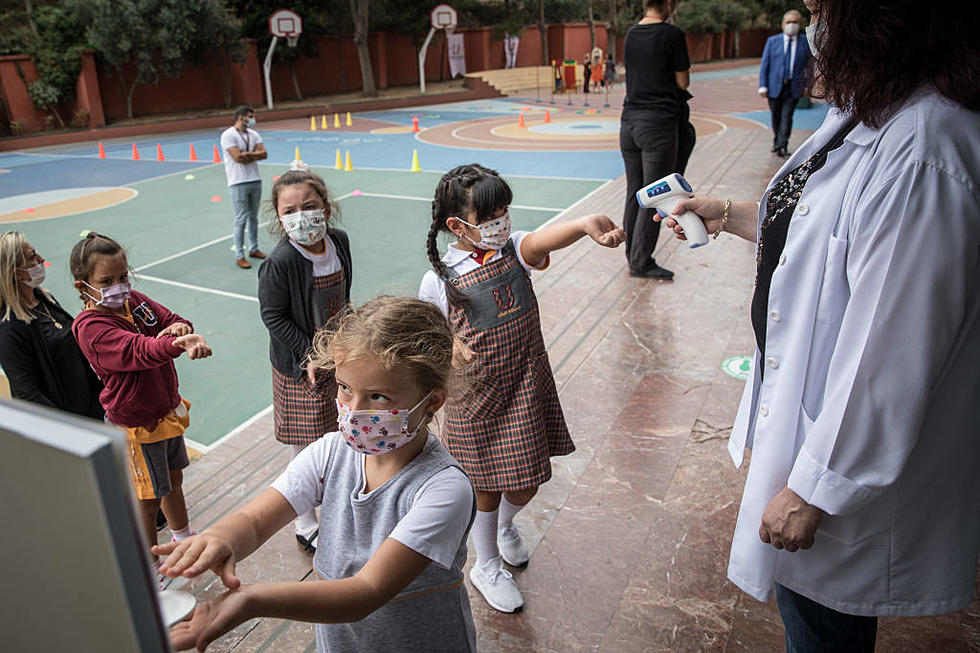 What Science? Commissioner McKinney Is Mad About Gov's Masks Policy For Kids
Getty Images
Yakima County Commissioner Amanda McKinney is also a member of the Yakima County Health Board.  The board is interviewing candidates soon for the position of Yakima County Health Officer.  The current officer, Dr. Larry Jecha is the interim officer and he has shown no interest in breaking lockstep with the Governor's decisions. Local officials are looking for ways to pushback or appeal the rulings of Governor Inslee in pursuit of greater freedom and flexibility for the residents in Yakima County.
The Governor has always said he "follows the science" in his decisions regarding the Coronavirus pandemic, something Commissioner McKinney challenges, especially when it comes to forcing kids to be masked up outdoors in the summer at camp!
McKinney says the Centers for Disease Control (CDC) has just acknowledge that forcing kids to wear masks outdoor isn't any kind of effective strategy so the CDC recommendations for kids camps include social distancing but doesn't require kids to mask up.
So the Commissioner's question is - does the CDC represent "the science" or not?  If the premiere health organization gives kids the OK not to have to wear masks outside at camp, why does Governor Inslee feel they have to in Washington?  Where is his science coming from?
According to McKinney, instead of piling on a bus or in the family car and heading for camp, kids in Washington have to quarantine, have a negative test, and then still wear masks unless in or under water, eating, drinking or brushing their teeth!
One measure of Washington's mask madness is that even the uber liberal states of New York and Massachusetts have said NO to summertime outdoor masks for kids.  All the more reason to look for ways to push back .
Commissioner McKinney was on the KIT Morning News today (6/4/21) to talk about yesterday's Health District meeting.