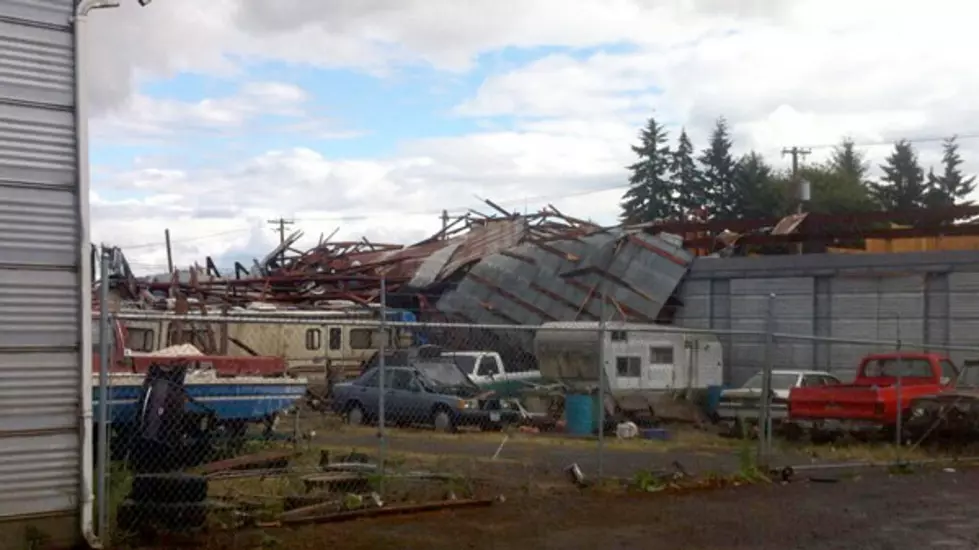 Tornado Damages Several Buildings in McMinniville, Oregon
kndo/kgw
McMINNVILLE, Ore. (AP) — The National Weather Service says it was indeed a tornado that damaged several buildings Thursday in the community of McMinnville, Ore.
Weather Service meteorologist Treena Hartley said late Thursday night that the tornado's estimated top winds in the damaged area ranged from 86 to 90 miles per hour.
No one was hurt but McMinnville Fire Chief Rich Leipfert says three commercial building — all used for storage — were damaged. He says a porch roof also sustained minor damage.
McMinnville is southwest of Portland.
The Weather Service also received reports of funnel clouds seen in or near Hillsboro, Albany and Harrisburg, Ore.